If you require commercial building contractors in Glasgow and the surrounding areas of Scotland speak to our experts today. For quality specialist services or any further information, get in contact today.
Bespoke Commercial JoinEry Services
Our experienced contractors offer a wide range of construction services for commercial properties and sites.
Our trusted team specialises in maintenance repair and overall construction for a host of commercial buildings across Glasgow, Scotland, such as schools and other educational properties, warehouses, offices, etc.
Our professional team in Glasgow, Scotland, is highly experienced and fully qualified to undertake extensive projects regarding general building services.
We consistently strive to work to the highest possible standards to ensure complete customer satisfaction and excellent results delivered at a reasonable cost.
Our Construction Services
You may have peace of mind knowing that the team will manage every aspect of the construction process for your project from your first enquiry right through to the finish.
All our staff will schedule times for your project that adhere to the work-life of you and your staff and will ensure the final prices perfectly suit your budget requirements. In addition, we liaise with you consistently through the process to make sure the final completed project reflects your desires and specifications accurately.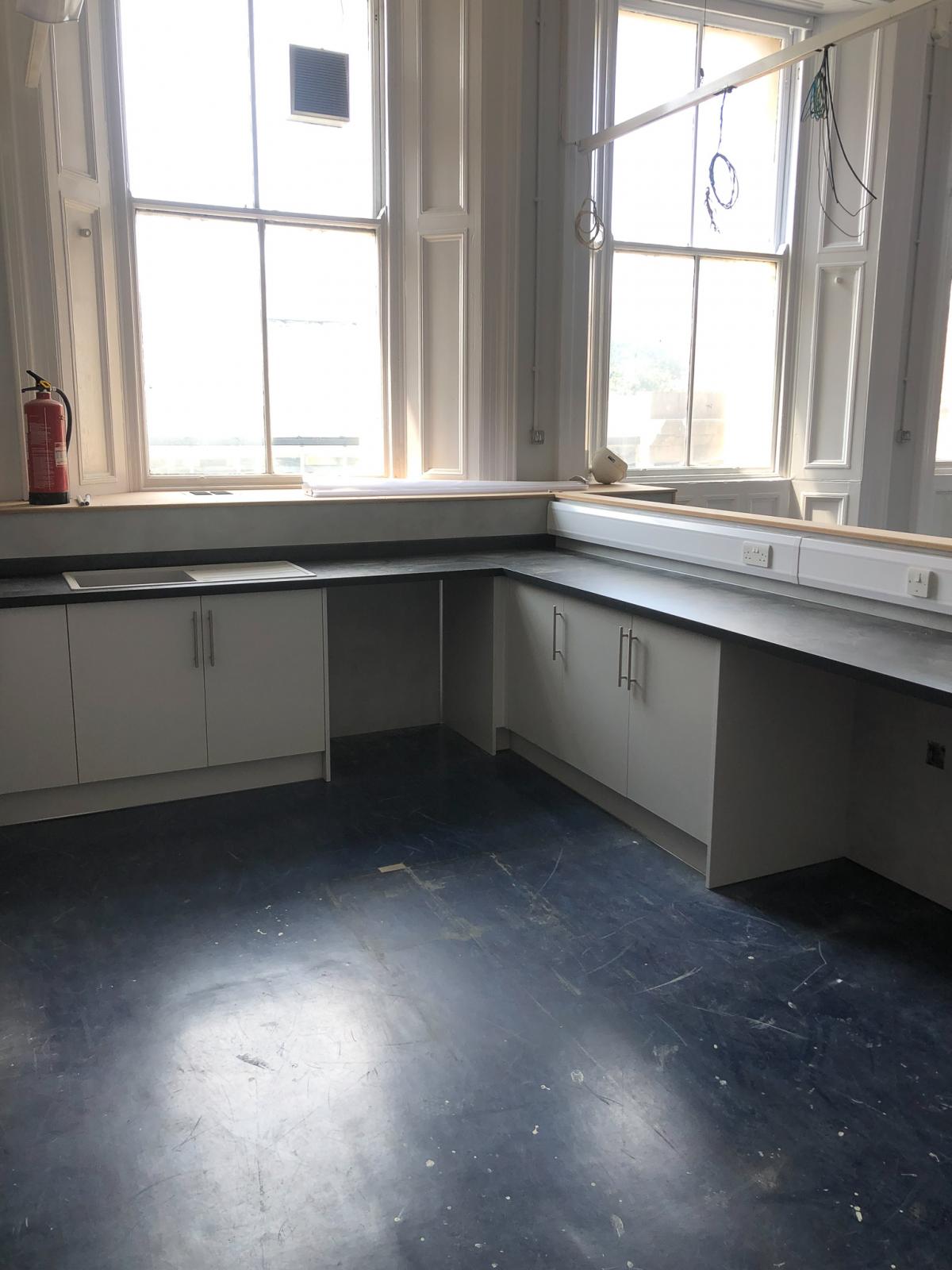 Building
Refurbishment
Refurbishment is the process of improving your building or site by cleaning, re-decorating or re-equipping it.
Sometimes, a refurbishment can also include elements of retrofitting, which allows for a property to become more sustainable and, therefore, energy-efficient.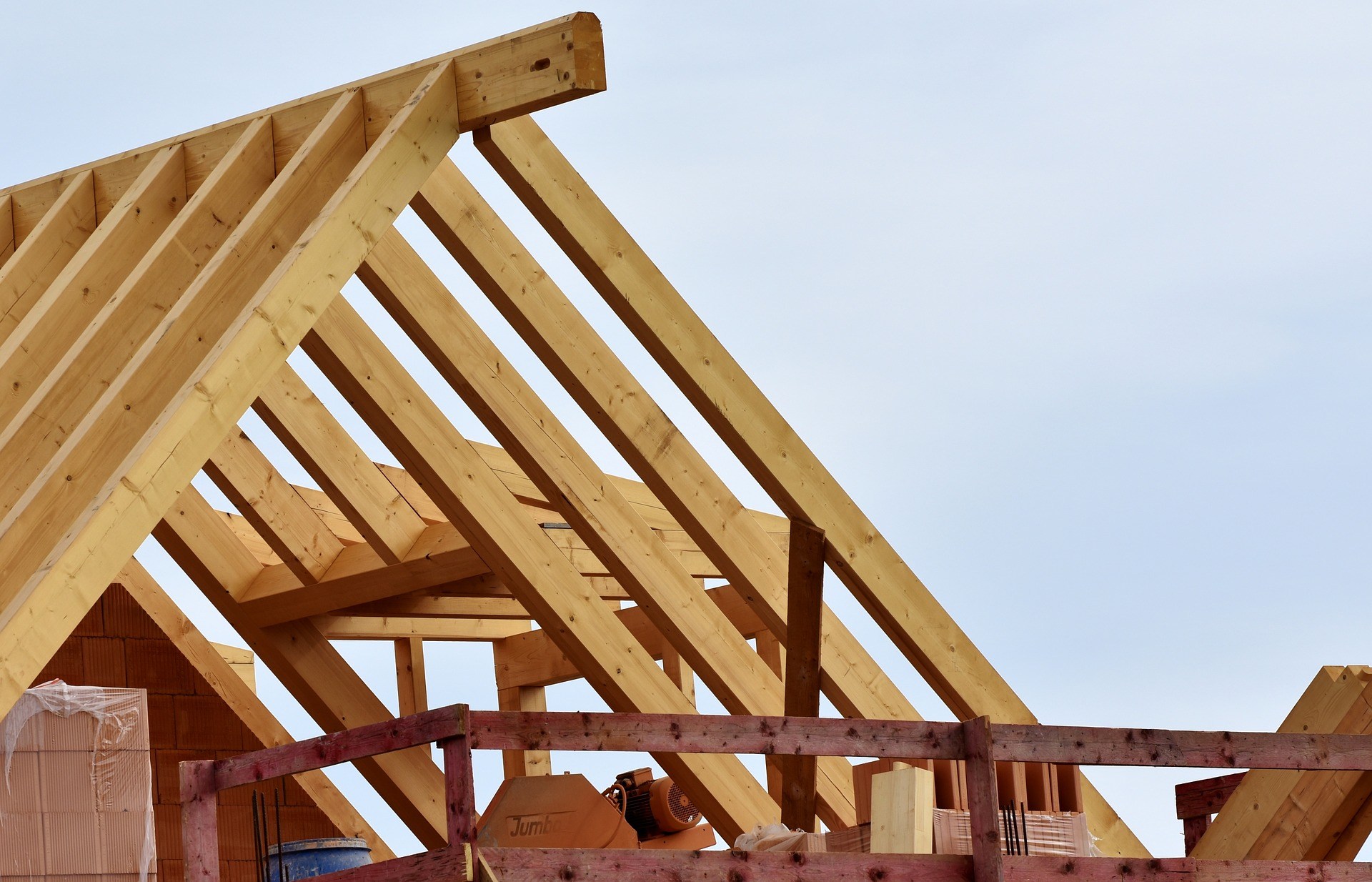 Roofing


We offer an established professional, reliable and highly prompt service for a wide range of roofing for any commercial building.
The fully qualified industrial roofers team aims to undertake many jobs, from minor repairs and insurance work to entirely new roof installations.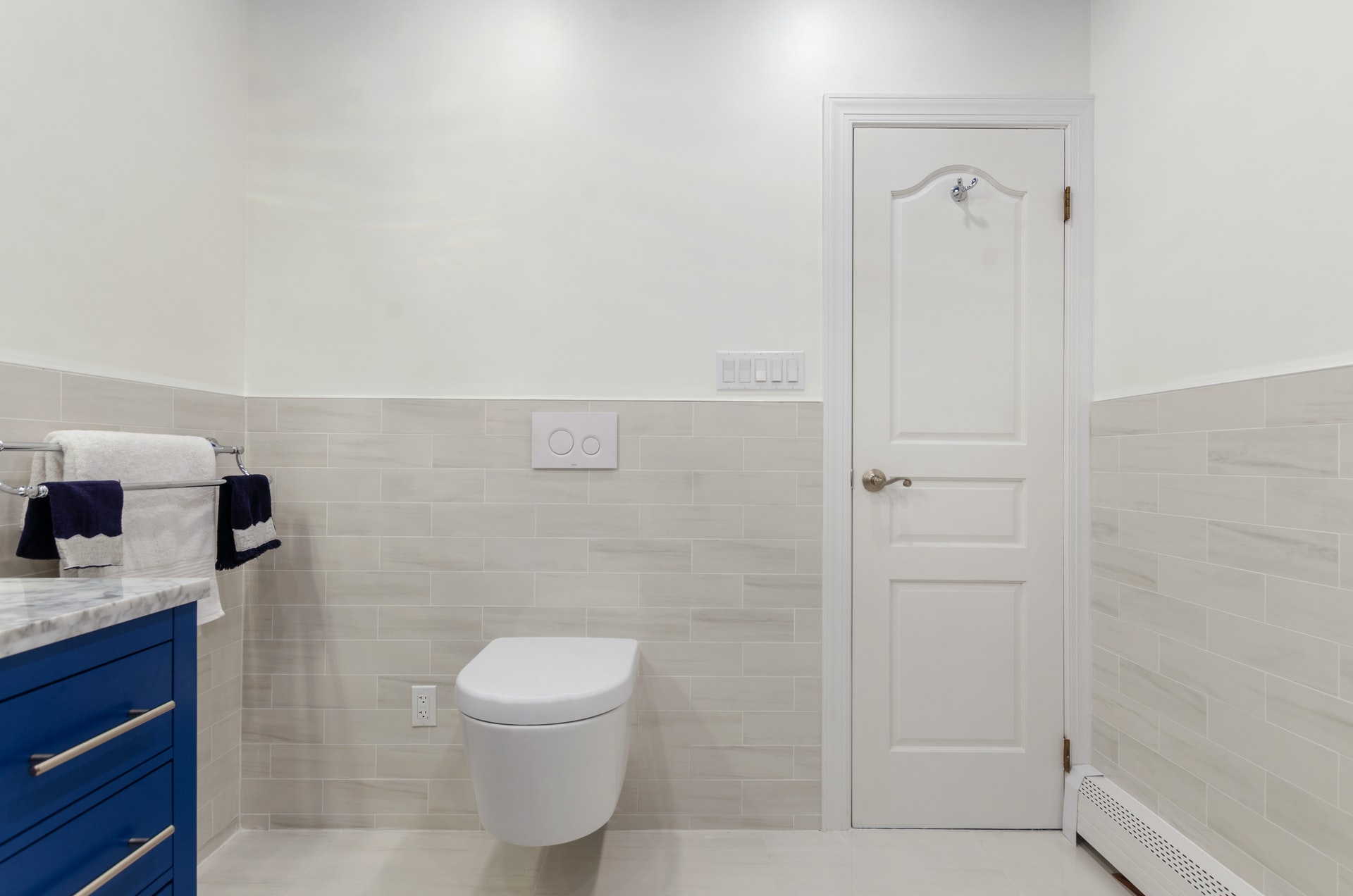 Kitchen & Bathroom Fitting
We take care of both your kitchen and bathroom fittings from fitting islands to tiling and plumbing to lighting and all necessary gas and electrical works.
Beforehand we'll schedule a complete technical survey to assess the room plan for your kitchen or bathroom fitting design.
commercial construction

There are many different types of commercial construction available for clients in the private sector.
For example, these spaces can be manufacturing plants, medical centres, offices, shopping centres and other retail.
We offer all commercial construction services no matter the size or effort it may take. All projects are unique in their way and to the company aesthetics and values. The builders will work closely with you on the designs and layout of the structure to create your vision.

Our team of experts promise to present efficient and prompt building services with minimum inconvenience and minor disruption to allow you to continue with your working day and run your business.

Our team are committed to delivering the best optimal result for a budget that suits you and your business. Our commercial building contractors are accustomed to working in all environments, for example, hotels, hospitals, schools and care homes.
Property Maintenance and Repairs
Throughout residential, commercial buildings, property maintenance includes safety checks, thorough cleaning services, and any necessary repairs throughout Glasgow, Scotland.
Our contractors work hard to increase customer satisfaction by providing property maintenance and repairs for all clients.
Shop Fitting
We also provide shop fitting for all those shopping centres and retail stores looking for a new interior.
The team is fully qualified to install various supplies and long-term construction that is perfect for your store and enhance its overall appearance.

Whether you need island units, rails and display shop shelving for help stacking products or clothing on top of or stands for products or fitting rooms, we can help.
Our builders can provide any aspect of store fitting and design to suit the type of shop and the overall aesthetics.
Office Refurbishments
Office refurbishments are a fantastic way to refresh and re-decorate your workspace without the stress and hassle of moving to a different space altogether.
To find the right solutions, Glasgow Joinery Contractors builders will take the time to thoroughly get to know you and your business so that we can come up with the perfect construction and refurbishment design.
Our excellent, qualified team of experts can manage the process closely with you to determine the budget to ensure cost-effective service, and we pay attention to your exact design requirements.
Interior & Exterior Building Work
We provide clients with all kinds of construction and refurbishment services to improve and upgrade ones' property or commercial sites in various ways, for example, through new solid or laminate wood flooring, new internal doors, display cabinets, etc.

We also supply quality exterior building work, such as external cladding for your building, including softwood panels, to more popular cladding like cedar hardwood.
You may also be interested in decking, fencing or gates for your property site, and we can supply and install those materials.
Leisure and Retail Operators
If you require commercial building contractors in Glasgow and the surrounding areas of Scotland speak to our experts today. For quality specialist services or any further information, get in contact today.
Opening Hours
Mon - Sat : 8AM - 6:30PM
Sun : 10:30AM - 4PM
Our Location
1 Monkton Drive, Glasgow, Lanarkshire, G15 6LD