Are you looking for commercial roofing contractors in Glasgow, Scotland? We offer roofing maintenance, repair and replacement for commercial buildings.
Commercial Roof Fitting
Based in Glasgow, Scotland, D.W. Commercial Joinery Roofing Ltd is a family-run business that offers roofing and roof fitting services to all those who live locally and in the surrounding areas.
Our experts and commercial roofing and building contractors specialise in providing our loyal clients and customers with roof repairs and completely new installations throughout Scotland, especially Glasgow, in gaining much experience in the industry to provide the best experience with a job done.
We have formed great relationships with numerous contractors and traders over time. It has allowed us to constantly enhance our quality of work alongside the products we can offer to our customers and our now sparkling reputation, not just within our clients but our network.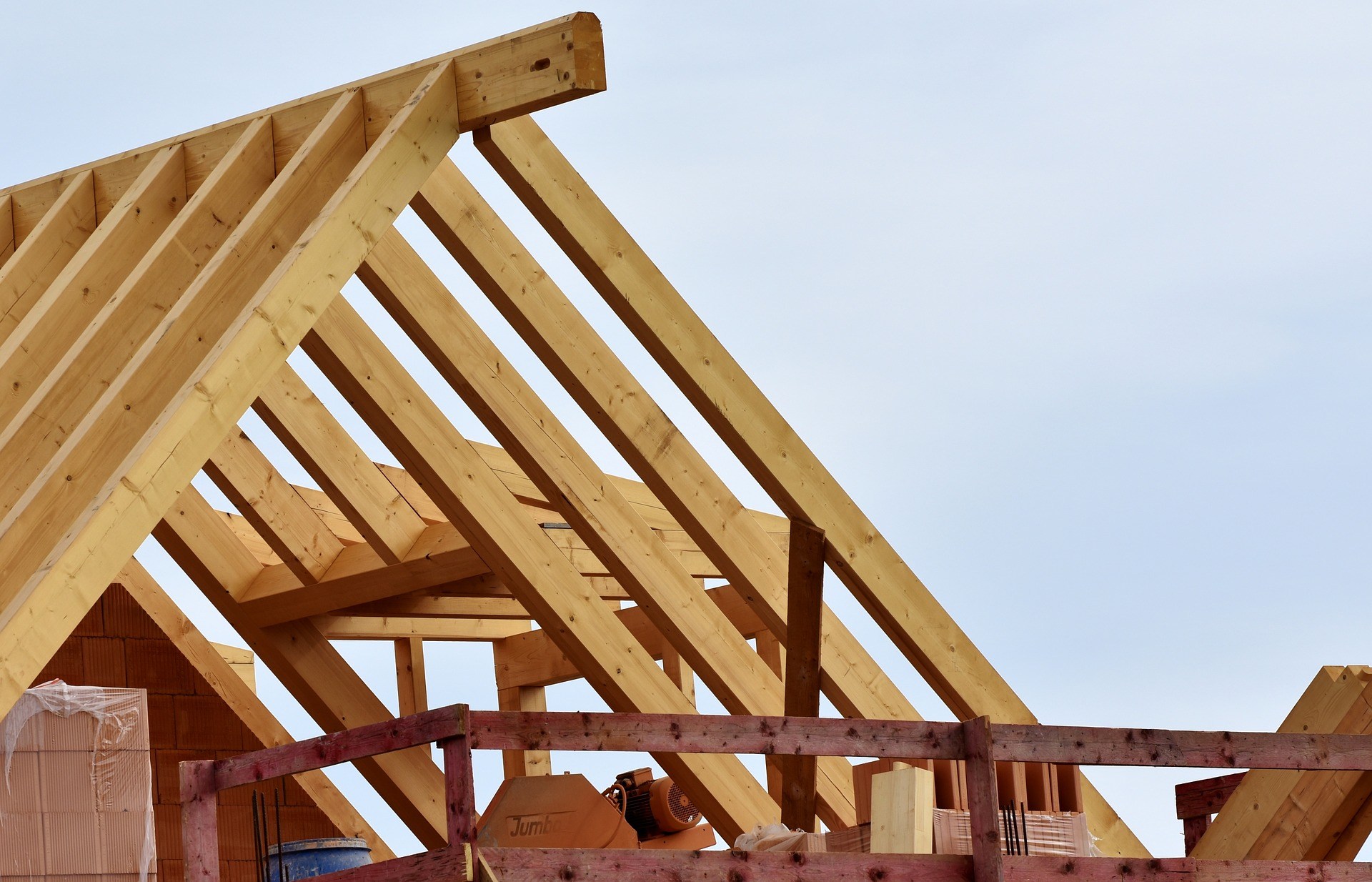 Our registered in Scotland professional team works on a comprehensive and significant range of commercial work aspects or buildings of various companies and sectors, from schools and office sites to warehouses, hospitals, retail parks, or shopping centres.
Our quality roofing solutions help soundproof your property building from the inside out. Soundproof roofing allows you to reduce noise intrusion, which is perfect for hospitals, schools and offices in the workplace where you will want quiet to perform your tasks.
The aim to provide thermal insulation through composite and built-up roofing systems. These systems allow you to keep the heat in, which is perfect for the winter seasons and makes your property much more energy-efficient.
In addition, D.W. Commercial Joinery Roofing Ltd qualified professionals are also capable of a commercial roofing service solution with facilities that can reduce the carbon footprint of your overall building.

Commercial Roofing Types:
Flat Roofs
It is much more cost-effective to invest in a commercial flat roof instead of a steep slope roof or pitched roof, as they often require less material because there are fewer square feet to cover.
They are much more straightforward and faster to have installed, allowing significant savings for you as the business owner both in time and money.
You, as the business owner, have a wide range of types of flat roofing membranes and materials to select from, such as EPDM, PVC, bitumen and modified bitumen, rubber rolled roofing and built-up roofing.
There are also various colours to choose from when it comes to roofing membranes; although the most common choice is white, it fits any commercial site well. The colour white also has reflective properties, as it is such a bright colour that it allows you to reduce cooling costs and reduce energy waste.
Air conditioners could be moved to the roof if you were to select a flat roof. Satellite dishes and solar panels are much easier to install with flat roofs instead of pitched ones; they also much less evident from other spaces like the parking lot or curb.
Many reliable experts would highly recommend flat roofs as maintenance and drain cleaning is made much easier with them. In addition, workers can perform tasks safely and walk along with the panels easily regardless of the harsh weather conditions.

Low-Sloped Roofs
Water runoff is essential to consider when looking for a new type of roof for your property. Water pools on top of the roof can cause plenty of damage, and the pitch of low-sloped roofs prevent them.
In addition, the design of low-slopes allows water to run down and go wherever it should, i.e., down drains and gutters, saddles and valleys. In the event of an emergency, contact us for maintenance, and we can repair your roof from significant water or mould damage.
However, roof damage does not comply with health and safety regulations in commercial buildings, and it puts you and your customers or employees at risk. Therefore, it is best to have us repair it or install a more durable roof type.
Low-sloped roofs, similarly to flat roofs, are a straightforward subject for our roofers, Glasgow, providing maintenance services as they are safer conditions to work on than steep-slope roofs or high-pitched ones. Commercial roof installation replacement or repairs are therefore much easier to perform overall.
The roof's slight pitch cladding doesn't allow water polling, puddling or standing water, meaning you won't have to frequently call out maintenance specialists for water damage as the roof manages moisture well.
Similarly to flat roofs, solar panels and air conditioners are easy to maintain and install. Low-sloped roofs also use the same variety of materials that flat roofs do, such as rubber rolled roofing, TPO, bitumen and modified bitumen and EPDM.

Pitched Roofs
Pitch roofs are most common for residential homes than commercial buildings and property sites; however, they are still a popular choice alongside low-sloped and flat roofs.
The most significant benefit of pitched roofs is their increased slope, and this is because it provides considerable runoff for snow and water.
Steeper roof structures make it much easier for debris and liquids to roll off, which is excellent for reducing repair and maintenance costs. In addition, there will be frequently less risk of water buildup on your roof that could lead to harmful damage like mould or leaks.

Visit our companies website for our contact details. You can give us a call on the phone number or send us an email to our address regarding any of your desires for new roofs. A friendly, dedicated professional will be there to offer all necessary advice.
Mastic asphalt
Mastic asphalt is a material used for roofing, a unique blend of limestone aggregate, limestone powder, and asphalt.
It is fantastic for its waterproofing qualities and provides a seamless finish that is pleasing to look at.

GRP and Fibreglass
GRP and Fibreglass are a lightweight roofing material; however, it is still solid and durable.
It is excellent for maintenance and any repairs as it can bear the weight of its builders, allowing them access to the roof without destruction.

Green roofs
Many commercial properties make efficient use of green roofs over a waterproof membrane, especially where there has been foilage previously grown on the roof.
Plenty more businesses across Scotland and the U.K. embrace green roofs with open arms as they are the most environmentally friendly option and create an excellent space for your staff to work underneath.

PVC single-ply membrane
When cost and budgets are your primary concern, PVC is an excellent material solution for your roof.
PVC is incredibly flexible in use and is robust and long-lasting.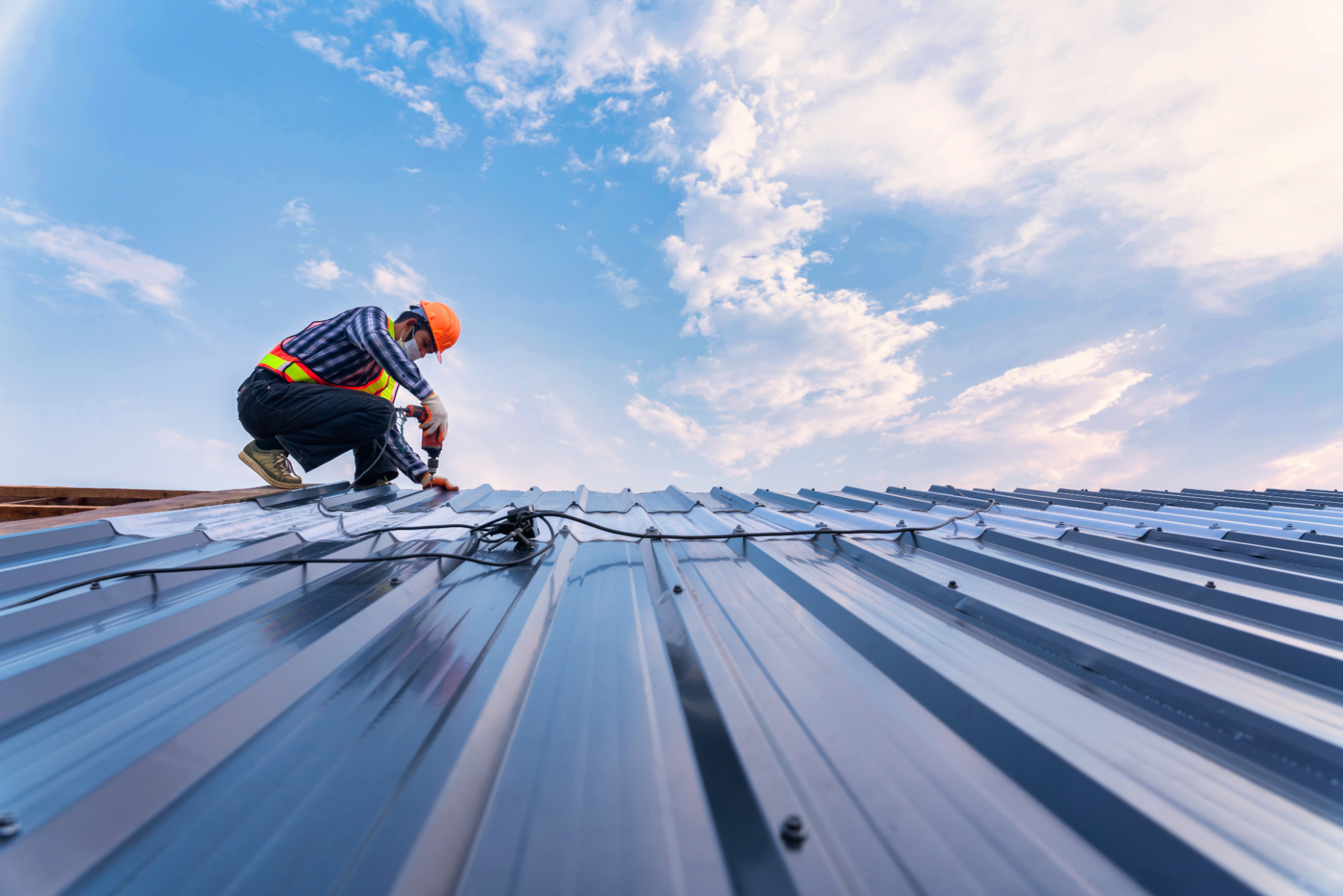 EPDM rubber roofing
EPDM is both weather-resistant and heat with its essential two ingredients deriving from oil and natural gas, which is why it is regarded as an ideal flat roofing material.
The M in EPDM refers to its class in the ASTM standard; M-class is related to rubber, saturated polymethylene chain. The rubber in EPDM is fantastic for flat roofing services and projects as it is durable and long-lasting.

Corrugated roofing
Corrugated metal roofing sheets are made of high-quality steel, and it is creased, wiggling design assists in providing its incredible industrial strength. As a result, it is ideal for all buildings, primarily commercial or agricultural buildings, for example, stables, barns and most commonly warehouses.
Corrugated roofing is highly lightweight compared to various other roofing materials and systems whilst still being robust. Therefore, it is a suitable choice for several residential projects, such as shed roofs, garage roof replacements and many more.

Metal roofs
Popular metal roofing materials include slate, steel and aluminium. These roofs are easy to install and cheap but still cost-effective.
Whilst they are on the cheaper side, they are robust and last you numerous years on end due to their incredible water-resistant nature.
Single-ply roofing
Single-ply roofing systems are one of the most popular materials used by commercial roofing fitters and builders.
Primarily used when the project has mass weight or load-bearing considerations, the membrane is resistant to all European climate conditions and is highly durable. Furthermore, whilst it is lightweight, it can withstand punctures and tears.

Commercial Roof Repair
D.W. Commercial Joinery Roofing Ltd offers optimal professional roof maintenance and repair services to clients across Glasgow, Scotland.
For all those educational or company properties and small business buildings, if you have a leaking roof or significant water damage you would like repairing, contact us by calling the phone number or sending us a message via our email address.
Our reliable experts can offer our management skills, workmanship and experience in the industry to help fix your commercial roofs or provide a refurbishment without the worry of us disrupting your daily work life or tasks.

Our leading team of experts thoroughly understand the importance of maintaining your commercial sites whilst staying open to keep your business running and keep employees and customers happy.
Due to this, we ensure we provide quality repair and maintenance services that allow us to work efficiently on live sites and property in a way that ensures minimal intrusion or disruptions to your business.
Available for an emergency, you can call us at any time during all hours, and we can be there for an inspection to fix your roof.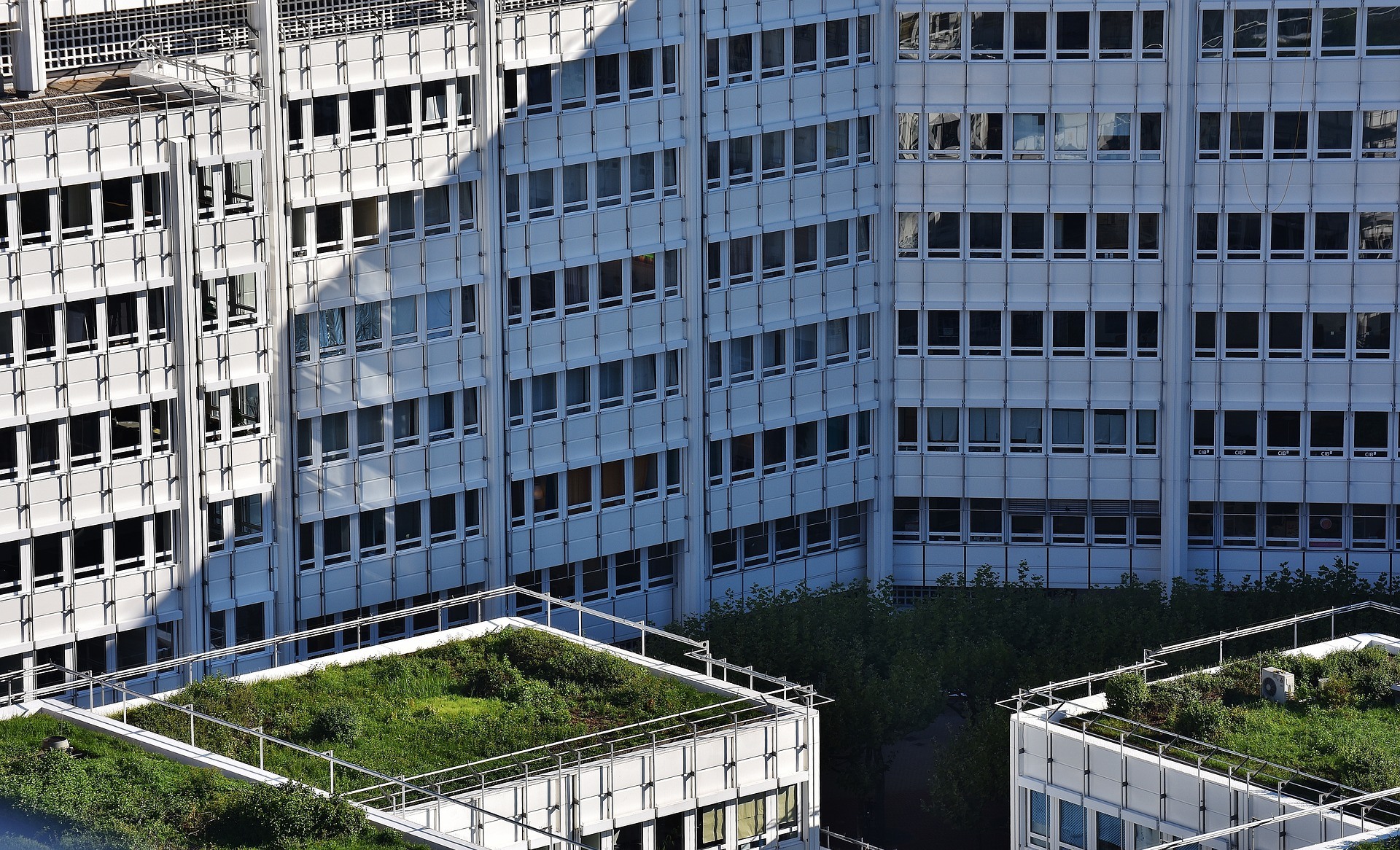 The registered team of professionals we have onboard can install and maintain a wide range of roofing installations for our Glasgow customers with numerous warranties and guarantees.
We can offer insurance work for all damaged domestic or commercial tiles and new roofs; we are ready and happy to repair them. We consistently strive to provide quality services at competitive and cost-effective prices.
If you require commercial roofing contractors in Glasgow and the surrounding areas of Scotland, get in touch today. Call 07973438295 to discuss your requirements.
Contact Us
Call us:
Email Us: