Do you require commercial kitchens fitting in Glasgow and Scotland? If you require commercial kitchen installation contact our experts today.
Commercial kitchen installation
Our kitchen fitters in Glasgow, Scotland, have several years of experience in bathroom fitting and the catering industry designing and installing new kitchens for numerous sectors that require them, large or small, no matter the location.
Our trusted builders and installers can provide you with complete built-in flooring, system and gas and electric appliance solutions perfect for all catering equipment during the design and installation process.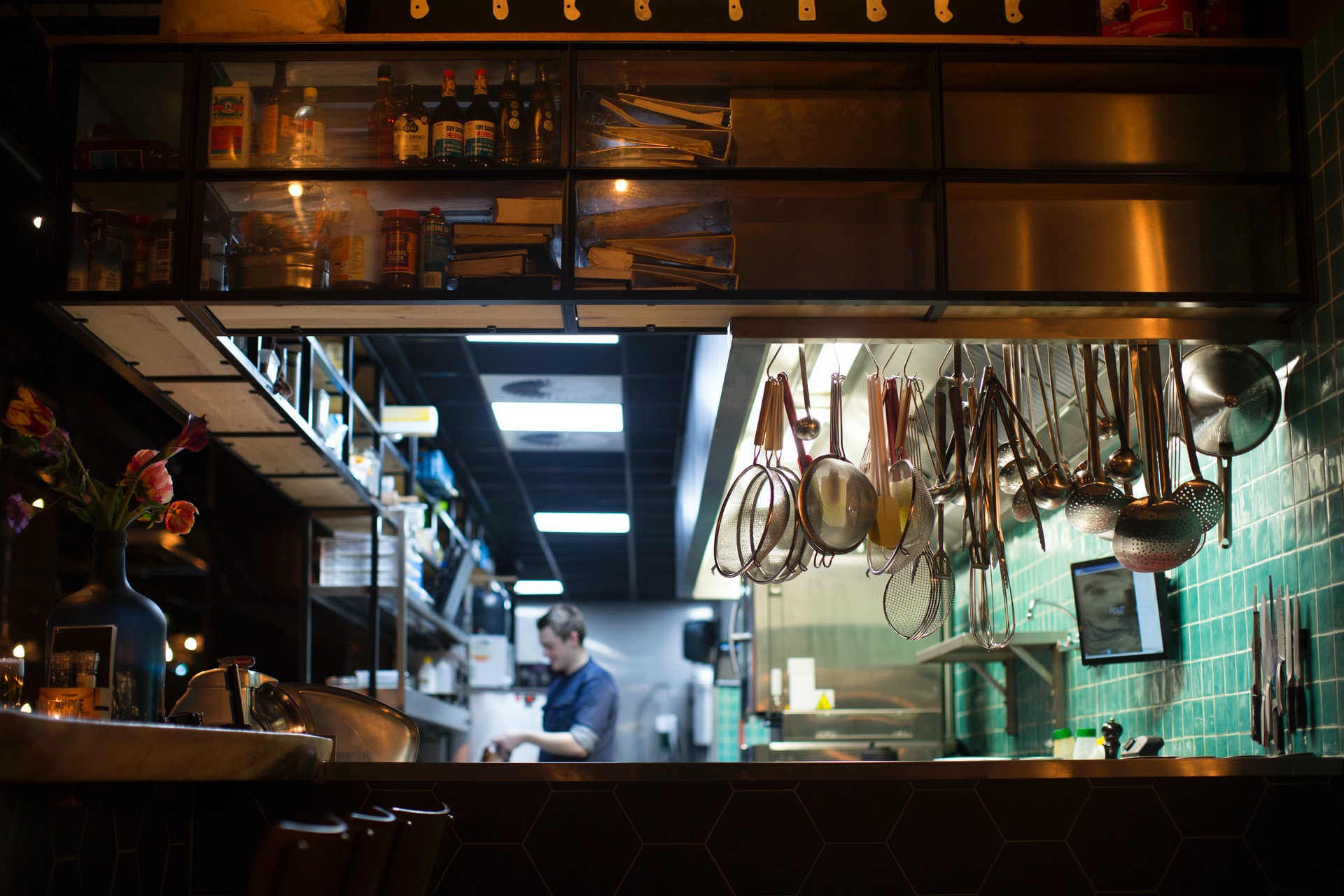 We supply and install several bespoke appliances and new kitchen essentials for those in search of them, such as:
Sinks
Tables
Stainless Steel Wall Shelves and Cupboards
Racking

What Qualifies a Commercial Kitchen?
In contrast to a domestic kitchen, commercial kitchens are most suitable for commercial purposes that provide catering services to local clients and happy customers.
Commercial kitchens can be large or small depending on the scale of the restaurant or where the cafeteria is placed.
Commercial catering is made so much safer, more straightforward with professional kitchen installations. Our commercial kitchen experts at D.W. Commercial Joinery Ltd are fully qualified with all the skills to assist with your design requirements and complete an installation.
Our registered professionals strive to work with the best traders and with you closely to create a commercial kitchen installation plan and schedule that suits your work life at the best prices for you and ensures your business can still run smoothly throughout the day.

What Does a Commercial Kitchen Require?
Commercial kitchen designs and installations require all of your preferences to ensure your vision for your kitchen is brought to life.
Each service we provide when installing your fitted commercial kitchen is tailored to all your requirements and needs to enhance your commercial kitchen, and we'll also schedule our working times to suit you and don't disrupt work-life.
It's also essential for us to know the specific equipment necessary for your catering job in detail, and it is helpful to see the size of the kitchen or property that we will be working with.

Please feel free to contact us by calling the phone number or message the email address on the website for further information or advice on our kitchen installations. We offer our customers and clients free quotes.
Commercial Kitchen Fittings
D.W. Commercial Joinery Ltd have many years of experience fitting kitchens in the catering industry. Our professionals are well aware that it's vital to get a suitable layout for your commercial kitchen that is practical, with big enough areas for all your cooks and cleaners, and saves you time and money.
Our goal is to create a more innovative, safer working environment for you and your employers to increase your profits whilst decreasing your overall costs. Our team of experts can help you plan and design your commercial kitchen of any size to a budget that is ideal for you.
The maintenance team can handle all repairs or replacements when they finish installing to ensure you don't have to carry the worries and financial stresses of calling out for a team of professionals in the future. We'll also offer to remove any old kitchen instalments before we begin.
Our many Glasgow-based clients range from small sectors and businesses like independent restaurants to more significant sectors and residencies like hospitals and care homes.
We received many fantastic reviews from local customers and clients, allowing us to garner a sparkling reputation for all of our quality commercial construction services.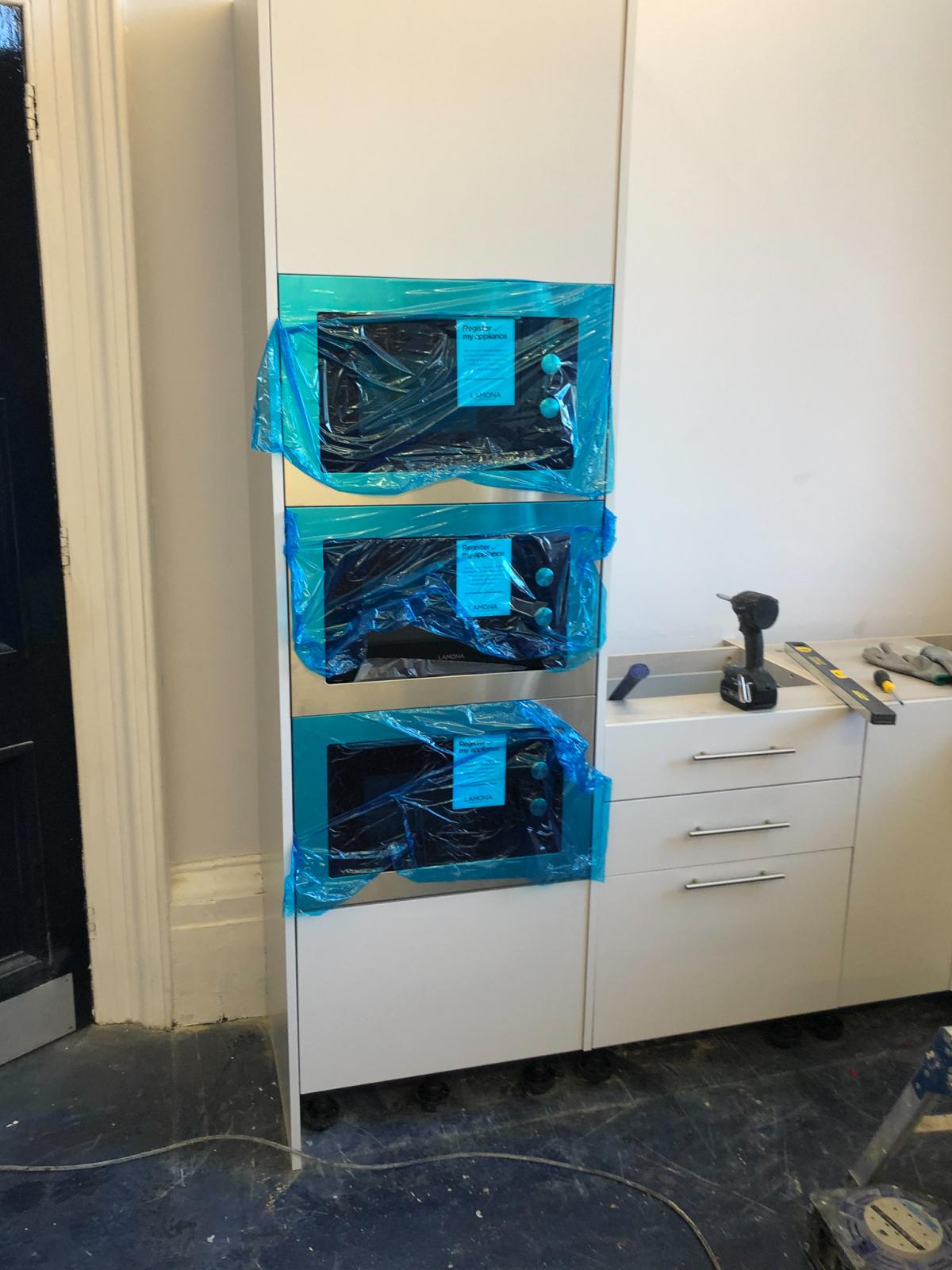 We'll carry out numerous complete on-site survey's before the design and planning process to allow us to decipher all your existing requirements, for example:
Catering Equipment and Ventilation
Food Delivery and Service Points
Environmental Health compliance
Detailed drawings and a full quotation

Commercial Kitchen Design Services
D.W. Commercial Joinery Ltd offer several kitchens consultancy services about the design process; these include:
Design and specification of your kitchen extraction systems
Bars, servery worktops and counter units design
Acting agents that offer information for your requested discharging conditions and who submit all your planning applications
Development of your preferred commercial kitchen layout
Design consultancy (Complying with EHO, listed building regulations and building).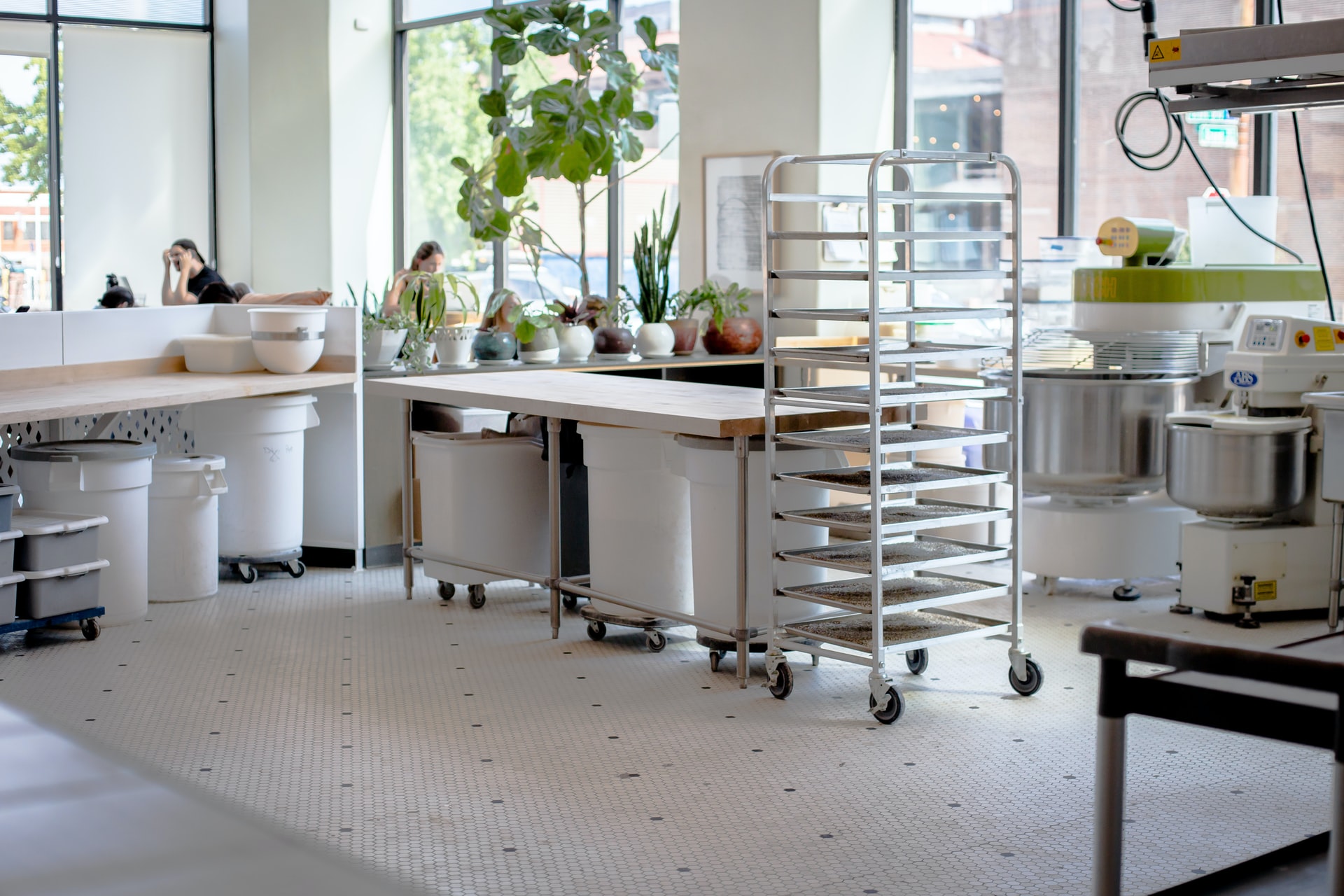 Our professional team of design consultants works closely to overcome any barriers to create the best environment for you and your employees.
For example, we'll analyse the details and use our knowledge to help construct and design an ergonomic kitchen that is sustainable and energy-efficient perfect for your catering project.
---
If you require commercial kitchens fitting in Glasgow and the surrounding areas of Scotland, get in touch today. Call 07973438295 to discuss your requirements.
Contact Us
Call us:
Email Us: