What Are The Types Of Property Refurbishment
Posted by:
Admin
Tags:
home refurbishment, refurbishment process, refurbishment, types of refurbishment
Posted date:
01-11-2021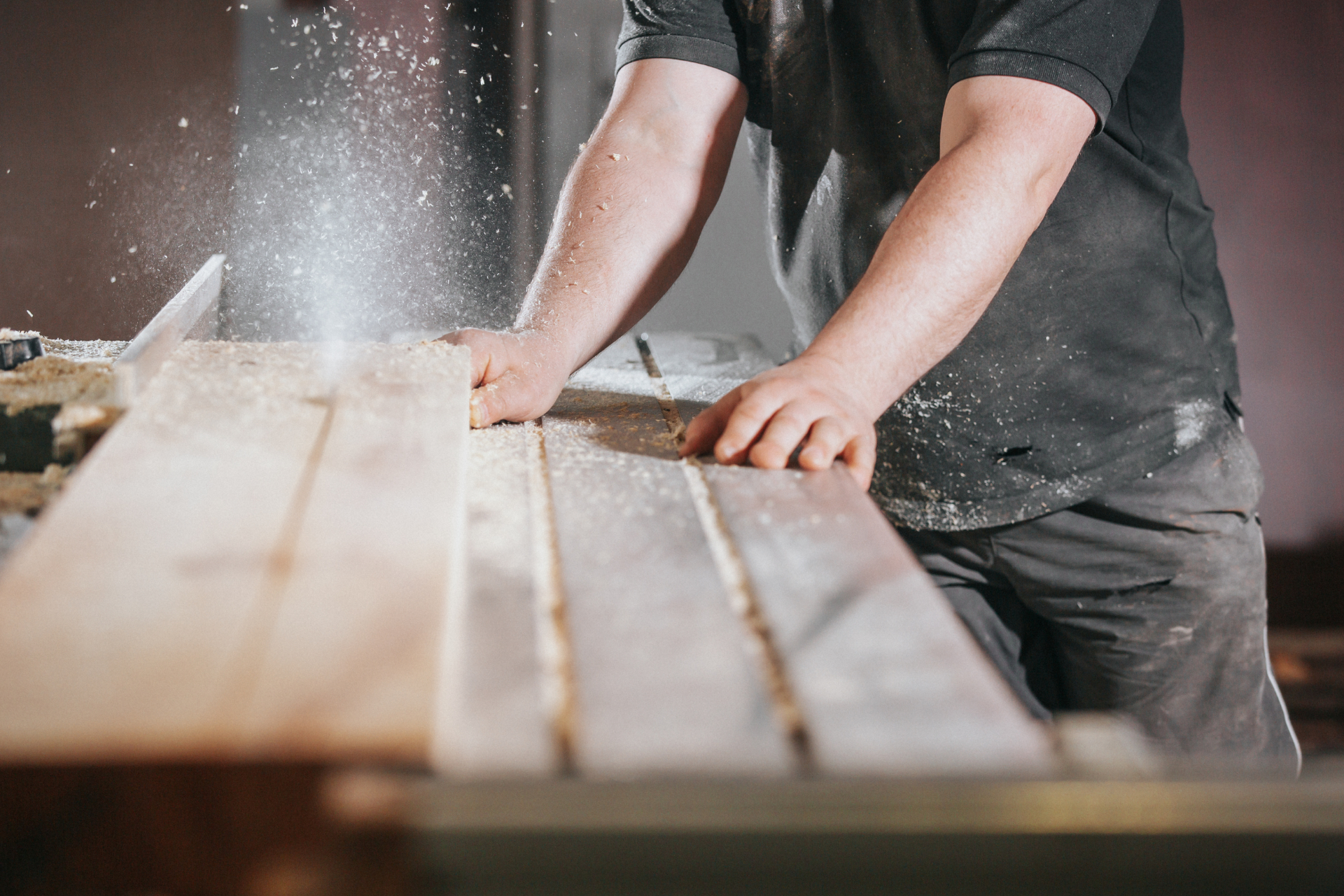 Have you been asking: What are the types of property refurbishment? If you are planning a home refurbishment, you may want to know about the range of options available to you. Find out which type of refurbishment is right for you.
What is Refurbishment?
House refurbishment is a diverse process of taking a structurally sound property and cleaning, decorating, and making otherwise cosmetic changes in the name of improving the overall aesthetic and appearance. Refurbishment differs from restoration and repair in the sense that the property doesn't need intense, major structural change; instead adding to a building in the name of modernising, improving, or increasing value. This isn't to say that refurbishment can't involve total reconstruction and larger construction work but typically doesn't.
There are different types of home refurbishment, and they all depend on what the intended goal is. If you want a simple redecoration to restyle and revamp your home, this can involve different things to a refurbishment that aims to raise the value and add more kerb appeal.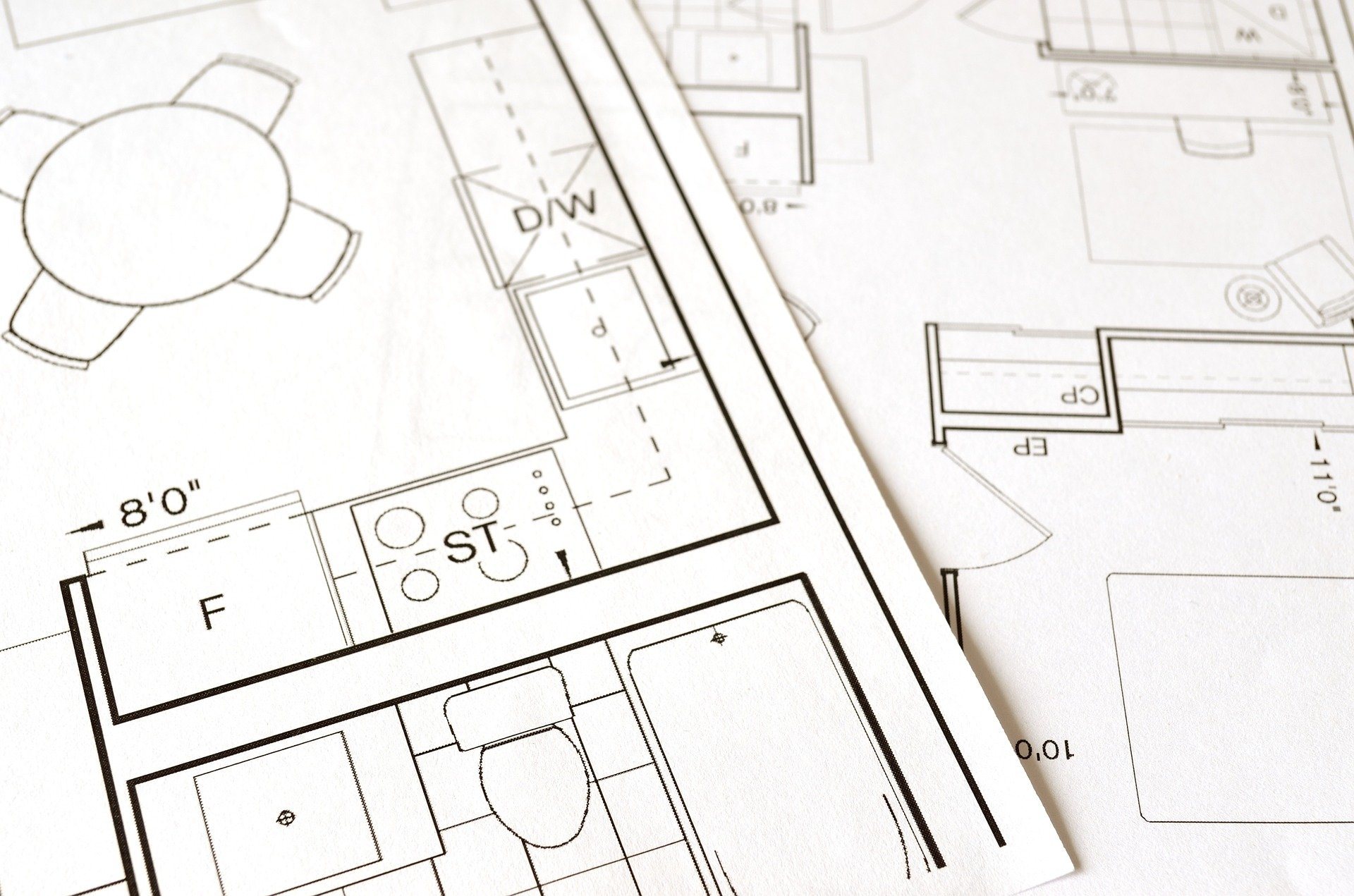 Reasons To Begin A Refurbishment Project
There are many reasons why you can benefit from a refurbishment, especially if it's something you've never done before.
If you're looking to sell your property, then getting a refurbishment isn't an unnecessary purchase or investment that you should be ignoring.
As time progresses and you live in your home for longer, there will be more natural wear and tear. We neglect certain aspects as daily lives continue, and it's not until we're moving out or selling the property that we begin to look through the eyes of a potential buyer, seeing the house for the first time once again.
Re-roofing and roof restoration, sturdy walls, and good-looking wallpaper are common refurbishments that homeowners will complete before moving out, especially if they're interested in getting more value for the property.
Of course, a basic refurbishment doesn't have to involve bigger jobs like getting a roof restoration. It can simply involve touching up some paintwork, giving the front garden some love or scrubbing down the driveway to make it look new.

One tip to remember is that your house isn't just your house; it's also a part of the broader street and must fit into that housing ecosystem.
Investing in something that will scare off investors, real estate agents, and buyers will only be a waste of time and money, so you should be looking around the neighbourhood and noting what aspects make other properties stand out from the crowd while complementing the surrounding area.
Where improving kerb is your goal, the type of refurbishments begin to change. Of course, you should still be conducting the bare minimum and perhaps replastering areas that need it or getting new paint and wallpaper, but this now becomes about showcasing the property in the best possible way to buyers.
For the most part, doing small yet essential things can save you time and money. Big, structural changes don't have to be made, but dealing with mould and mowing the lawn can add some appeal.
Some things you can do to add kerb appeal are applying fresh paint inside and out, especially around door frames and window panes, minor landscaping of the garden and proper maintenance of any trees and bushes, deep cleaning carpets, power washing any decking, patios or driveways, and replacing any broken or faulty fixtures.
You have to put yourself into the mind of a potential buyer; if there's a problem that can be fixed before someone new buys the house, then fix it. No one wants to move into a property only to face a mound of tasks and expensive jobs.
Understanding what renovation projects and refurbishments can bring about the most value will also save you more time and money.
You don't want to invest all your money into refurbishing something that a buyer won't see or value, so think about the main rooms that will be used in the house. Kitchen refurbishments with new countertops or a more modernised, efficient appliance will be more worthwhile than converting the attic space, for instance.
The same can be said for the bathroom; if you re-tile the walls or install a new plumbing system, these will be appealing to potential buyers. On average, getting a refurbishment done in your kitchen, bathroom, bedroom, any windows and decking or energy-saving alternatives can help boost value to the property.
Of course, you can refurbish your house however you see fit, but you should expect some things to cause more problems than they solve, especially when selling. It's been quoted that most buyers would not respond well to a swimming pool being installed at a property, as this is something that requires a lot of maintenance and can actually make people walk away from a purchase.
The same goes for saunas, hot tubs, tennis courts, wine cellars, basement or attic game rooms/studios, and even ponds.
These may be amenities that excite people when on holiday, but perhaps not when moving into a new home. If these fit your personal preference and you believe that your property will become more appealing once installing them, then get the refurbishment done!
Understanding how other people view houses and what neighbouring properties are offering will make you view your home differently. For example, if you are selling and getting a pool installed at the cost of driveway space, this can take appeal away from a property.
Types of refurbishment
As we've touched on, refurbishment can have a wide variety of meanings, ranging from a simple repaint and decoration to the complete reconstruction of a property. However, what is common throughout any scale of refurbishment is the risk factor.
Depending on the structural integrity of the property and the desired job type, more planning, time, and money are needed.
Simple Refurbishment
On the simpler side, refurbishment will typically involve smaller repairs and redecorations. Any fittings, furniture and general structural and aesthetic damage, can be repaired and improved upon.
The homeowner can do most things for a simple refurbishment, but sometimes a professional will be called in to get a good quality job done. Unlike major refurbishment jobs, this scale won't involve any planning permission or intense planning from a contractor but will require someone with knowledge, experience and an eye for detail.
If you're repainting, replastering or something of the like, then the colours and style shouldn't be too garish and need to match the rest of the house. This can require an interior decorator or designer, sometimes.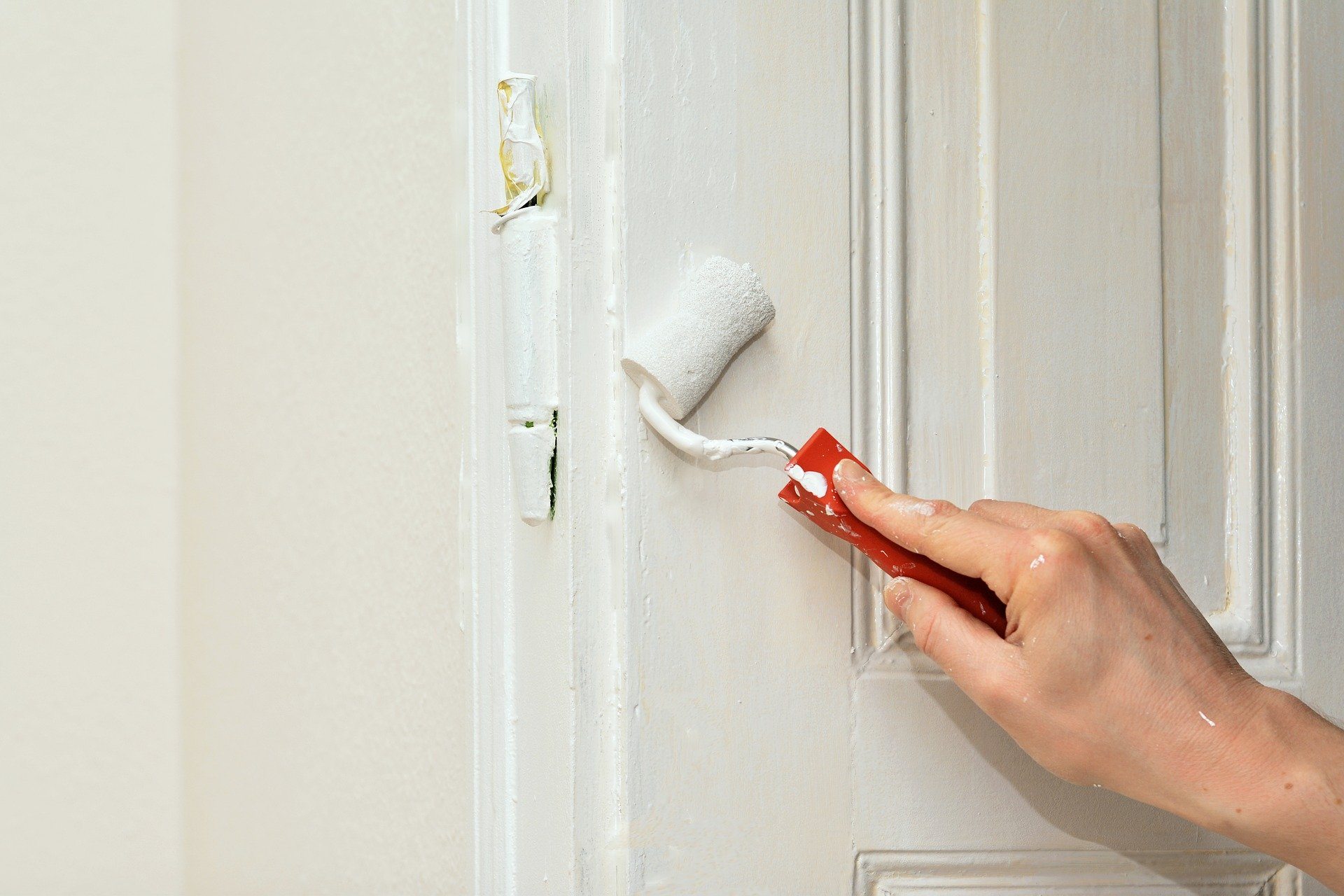 Medium Refurbishment
This scale of refurbishment requires more planning and consideration, especially when looking at the existing framework and housing condition. The type of job becomes a bit larger and will generally require a small team of professionals and a contractor, house size depending.
Sometimes, new kitchens or bathrooms can be installed, wiring and plumbing can be replaced, or a new central heating system can be put into place. Some smaller-scale roofing, damp proofing and wooden beam treatment can also be done, but anything more significant and the project becomes major refurbishment.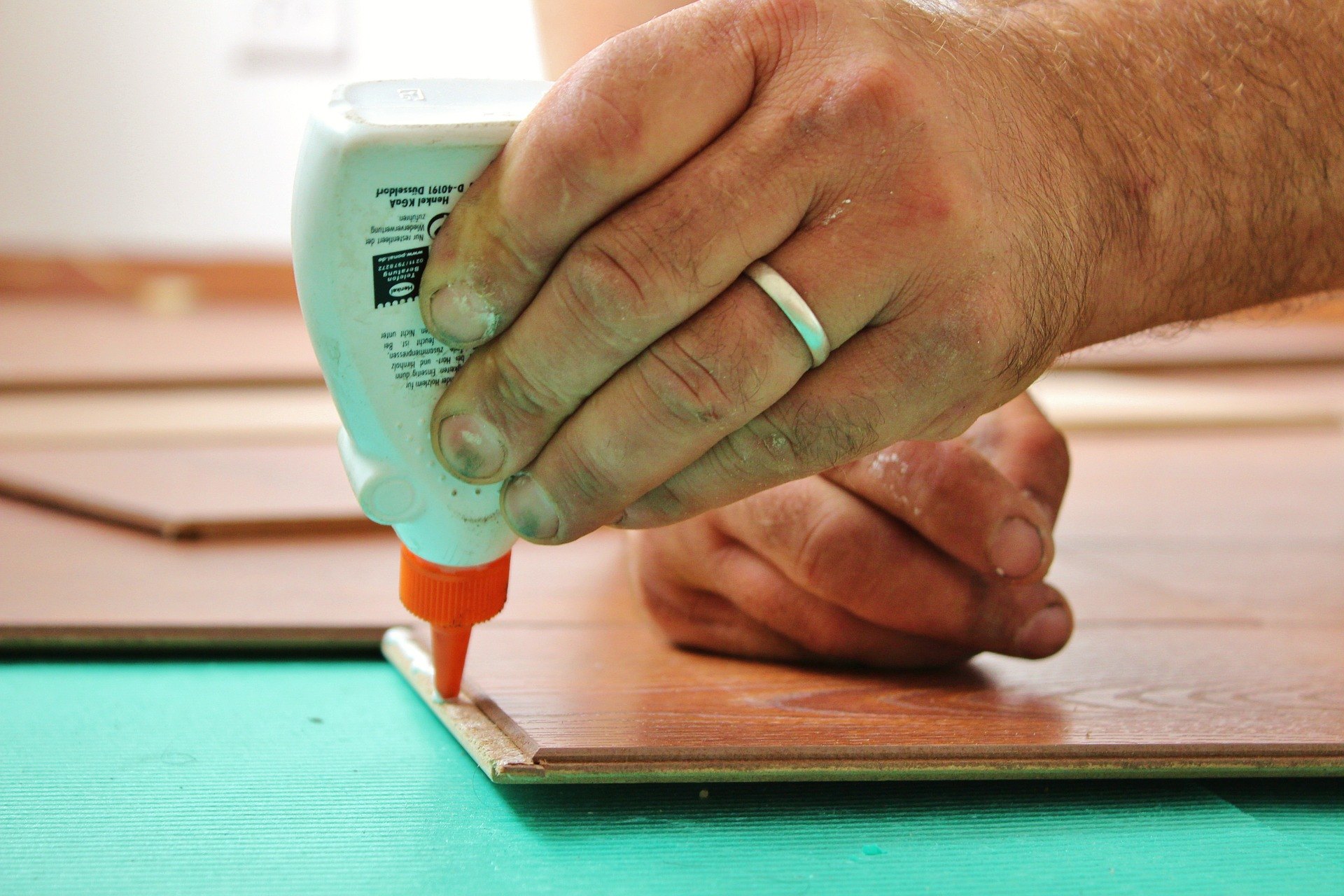 Major Refurbishment
Major refurbishment happens less regularly and on properties that are interested in turning around the long-term investment. While minor refurbishments could be happening every other year and done by the homeowner, this refurbishment will need a construction team and a contractor.
This can involve stripping certain structures, circulation reorganisation, and in bigger jobs, entire extensions can still be counted as refurbishment. The laying of a new floor can take time and a team, especially when in one of the main rooms in the house. Installation of a new staircase or tiling can also count.
Planning The Property Refurbishment
Now you understand what can be involved in a property refurbishment, it's important to wrap your head around the planning process.
01.
The first step is calculating your budget and where it would be best to distribute it.
If the exterior needs more work than the interior, perhaps getting new paintwork and window frames should be a priority. As we mentioned above, you should be looking at your neighbours and the surrounding area and seeing how you can best boost value and appeal to your house.
If no one else on your street can accommodate for two cars on their driveway, then invest your money into where it would best benefit. Getting an interior paint job may not benefit a house with no driveway.
02.
Depending on the scale of the project, you may need Planning Permission. This is where you need a potential designer and contractor, and construction team.
This requires more money and time, so be sure to evaluate what you can afford and what legally needs to be done. It's worth researching what type of project will require planning permission, as most interior alterations and refurbishments won't require them. Some loft or attic conversions will need approval, so check with your local council or look on the Planning Portal online.
For planning permission, you will need documentation of how you're going to conduct the work and why it'll benefit the house and surrounding area, and evidence of a location plan, elevations, floor plan and materials. Designers and architects can conduct these.
03.
A building control service will be needed if working externally on your property, as you need proper safety in place. Any temporary structures that are erected to complete work must be structurally sound with proper fire safety and drainage. Most contractors will sort this out for you. The schedule and workflow must also be arranged.
In conclusion, the process of navigating a refurbishment can be confusing and daunting to those who haven't done it before. That doesn't mean that it's impossible, and it can be done without you spending unnecessary costs. Get in touch today if you need further advice and are considering renovating your property.
---
Are you planning a commercial property refurbishment in Glasgow or the surrounding areas of Scotland? Contact our commercial building contractors to discuss our building refurbishment services.
Commercial Building Contractors Glasgow