Tips For Home Refurbishment
Posted by:
Admin
Tags:
Posted date:
20-10-2022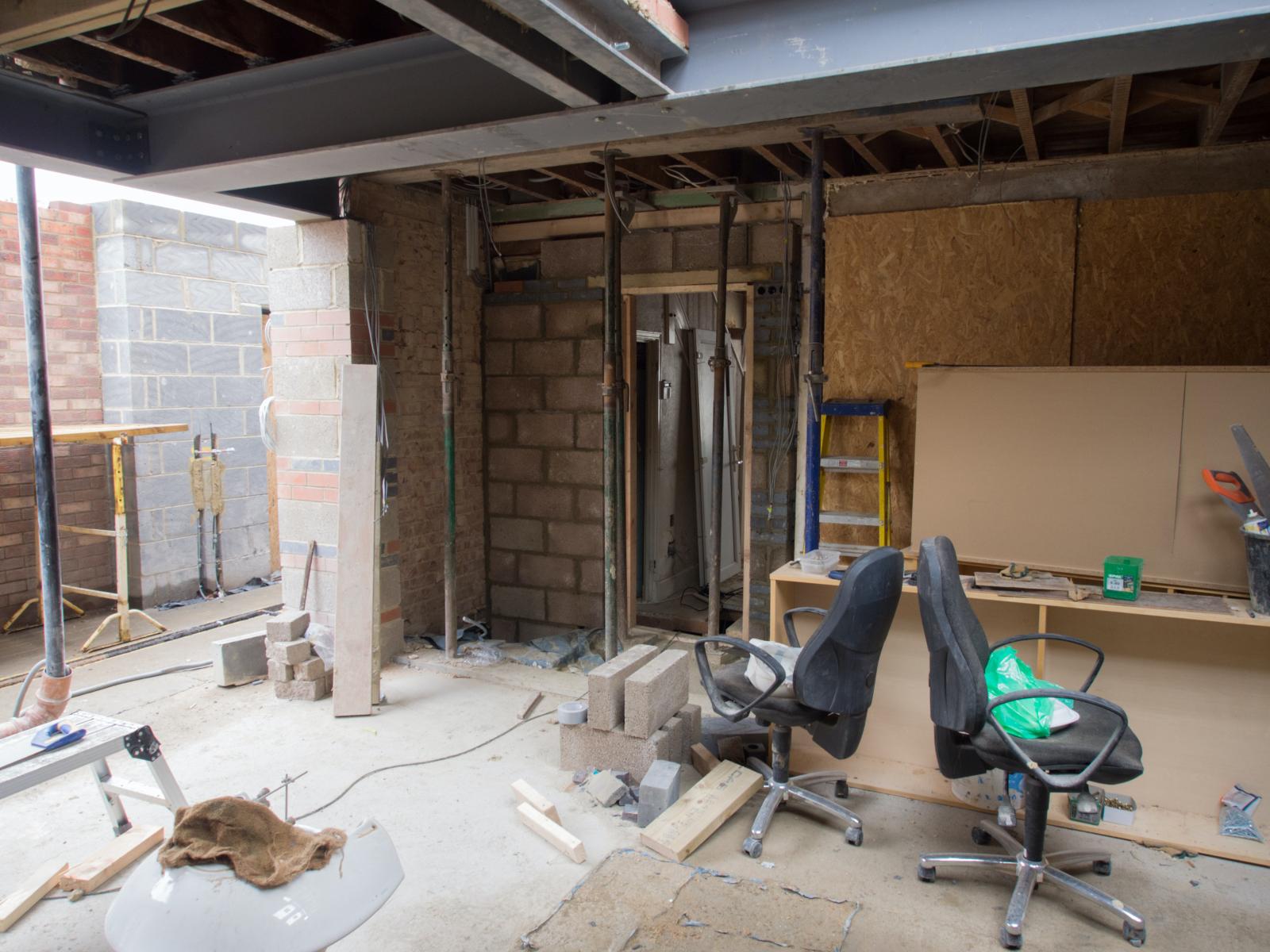 Are you looking for some great tips for home refurbishment? We look at which room you should renovate first and what you ned to know before renovating a house.
Renovating A House
Comparing home renovation to buying a new home or building from scratch, there are several benefits. The exciting possibility it gives to unearth a variety of lovely original characteristics may be the primary benefit of remodelling a home, closely followed by the fact that, if done well, a renovation project may result in a property that experiences a significant increase in value.
There are, however, certain downsides - first and foremost, purchasers typically hurry to capitalise on remodelling possibilities and are frequently ready to pay extra for a blank canvas. There is also the risk of purchasing a money pit, which would deplete your resources and cause extra anxiety, but this is prevented if you know what to look for.
You have the opportunity to transform your property into something truly unique that reflects your tastes when you renovate it. You may create the house of your dreams in addition to creating a space that is more useful and practical.
As long as it is physically viable, you may incorporate everything in a house redesign; this may mean constructing the home of your dreams, reconfiguring the space by demolishing walls or adding a home theatre. As a consequence, your home will become more enjoyable to live in and will reach its full potential.

Which Room Should You Renovate First?
A makeover can significantly assist to raise the value of the property if you want to sell your house soon. Additionally, it could spark more interest in the home from prospective purchasers.
The asking price may change even with a simple coat of paint to update the house; the goal is to give the house the best possible appearance.
Identify the aspects of a structure that might be improved - you must also decide in what order the tasks should be finished.
It's vital to evaluate every component of your project as you create it; ideally, when renovating, it's best to start with the room that is farthest from your entry door as a smart option.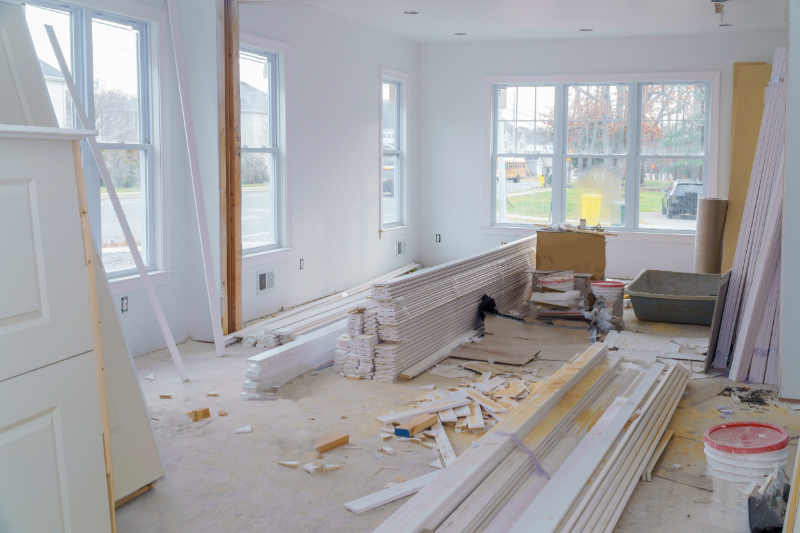 Home Refurbishment Tips
You are remodelling because you want it to feel more cosy and lovely - think of your renovation plan for your house as a company strategy or as a brand-new unique enterprise. If you employ an architect, they will create the design for you; however, the first step in saving money is to take control of the project and complete it on your own.
The key to updating your house in style and on a tight budget is, first and foremost, good process organisation. By dividing your overall renovation plan into smaller concepts depending on the available space, the sections that follow will demonstrate how to efficiently renovate your home.
Consider employing a qualified contractor who can do the job for you if you want your home makeover to seem as excellent as possible. Additionally, you'll benefit from saving the time and energy it would take you to finish the task on your own. An expert contractor will be able to advise you on whether the restoration ideas you have are feasible and what alternatives you might want to take into account instead. They will also be aware of the improvements that will provide you with the best return on investment.

When performing your renovations, it's crucial to take both the big picture and the nuances into account. The total is greater than the sum of its parts is an important concept to bear in mind as you plan renovations for each area in your home.
If you hire an architect to renovate your house, they will evaluate your demands and design the space appropriately. Since you are in charge, you should talk about your requirements, choose a general objective, and state your final objectives for each area of the house.
You must first evaluate your total spending demands if you want to renovate your property on a budget.
It is vital to remember not to underestimate your budget while designing one. Instead, spend as little as possible before beginning your search for needs.
When you start your investigation, you'll be astounded at the variety of possibilities you have. In a high-end store, you could find the lovely light you loved for less money. Remember that if you do your research to discover the furniture, paint, or decorations you want for your home, most items can be bought for a reasonable price. Your door creates the initial impression of your house.
If you are unable to replace the door entirely and the existing door is in good shape, you should consider repainting it. When working in a dark environment, remember that too much of one colour might overshadow an area. As a consequence, if you're remodelling on a tight budget, experiment with different colours based on the amount of light in your home to maximise lighting.
Your front entrance makes the first impression of your home. If you cannot replace the door totally and the old door is in good condition, try repainting it.
When working in a gloomy setting, keep in mind that too much of one colour might overwhelm an area. As a result, if you're remodelling on a budget, try different colours based on the quantity of light in your home to maximise illumination.
Mirrors are a cheap and elegant technique to make a small property appear larger if you are remodelling to make it look larger.
It's a low-cost approach utilised by one of the most prominent architects of their day.
If you are remodelling or renovating your house, you are most likely seeking to reduce clutter and maximise storage. Making the most of your kitchen space may help you solve your storage problems. To do this project on a small budget, you may either DIY kitchen cabinets or storage at home using recycled materials, or you can use local charity stores.
Nobody is more aware of your storage and kitchen space needs than you are. Making your storage kitchen cabinets will not only enable you to save money and reuse materials from other parts of the house, but it will also guarantee that you are creating exactly what you need. If your kitchen already has cabinets that are enough for storage, all you need to do is repaint them to make them look brand-new.
Installing huge windows in your home during the renovation will help you enjoy living indoors more.
To optimise the amount of light entering through the windows, paint your windows a shade lighter than the rest of the room if you don't have the money to replace your windows.
You'd be astonished at how many reasonably priced, high-quality items are available for bathroom renovation.
If you don't want to install any new fixtures, you can fix your current toilet by painting it, painting the cabinets, adjusting the shower pressure and more.
If you're on a tight budget, remodelling your floors may appear pricey. If you can't discover a flooring installation that fits your spending plan, invest your money in remodelling your entire home to match your floor plan.
The secret to beautifully redesigning or renovating your home on a budget is to set goals for yourself, create a detailed vision of what you want, and then gradually remodel each area of your home.
---
Are you looking for home refurbishment contractors in Glasgow and the surrounding areas? Follow the link below to find out more about Builders in Glasgow.
Home Refurbishment Glasgow