How To Plan A Commercial Bathroom
Posted by:
Admin
Tags:
Posted date:
20-04-2022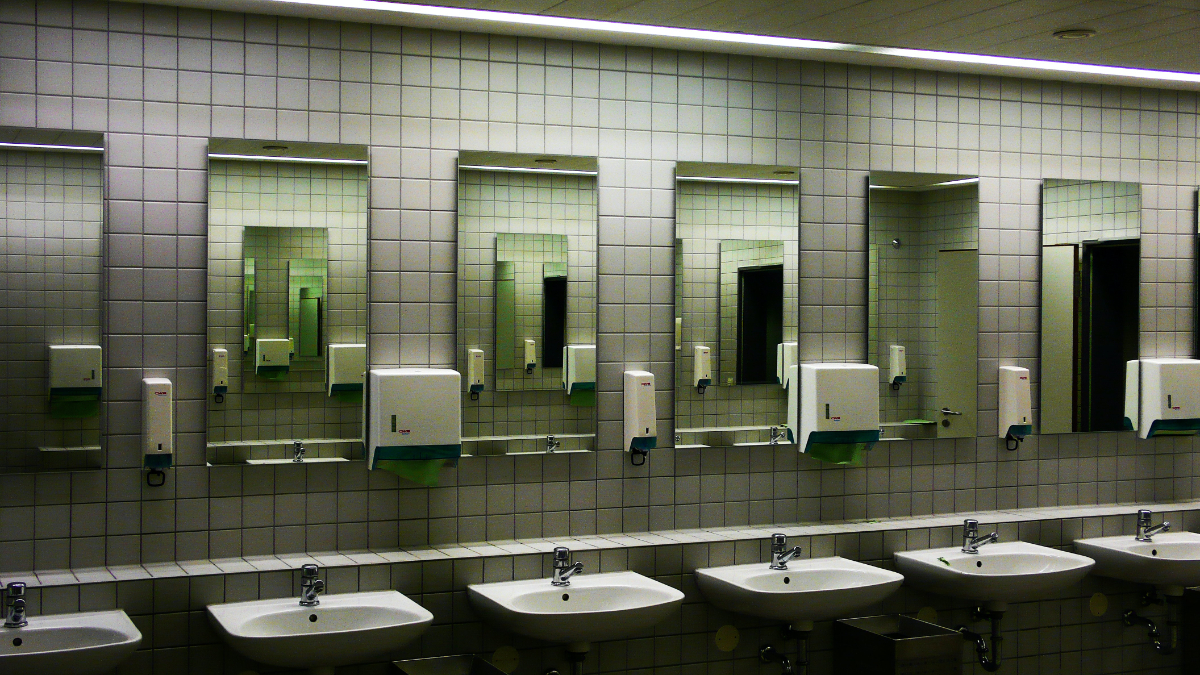 Do you want to find out how to plan a commercial bathroom? We offer tips and advice about what you ned to know before installing washroom facilities in the workplace.
COMMERCIAL RESTROOM DESIGN
HOW MANY PEOPLE WILL USE THE RESTROOMS?
Well, this can be a tricky question to answer. The best thing to do is try and compare it to a public bathroom. It can be problematic to determine how many people will be using the public facilities. However, you can try and make an estimate based on your busiest times.
An example would be a commercial setting like a restaurant, during dinner rushes, or a public location such as a mall with busier times after work hours and weekends.
The number of people that will use it during these times needs to correlate with the bathroom size, so basing the size of your washroom facilities on the highest number of people using it is a wise decision.
Although, if you are a business owner providing these facilities just for staff, different requirements must be met. You will need to use the already established guidelines by the Occupational Safety and Health Administration. Another thing to consider about the size of your bathroom is the number of paper towels or hand dryers that you will need.
WHAT'S YOUR BUDGET FOR INITIAL INSTALLATION COSTS?
Going beyond your budget is an unwise decision, even to get the best bathroom materials and fixtures. Planning within a budget can cause some restrictions to the bathroom design.
However, there are ways to still produce a facility with quality materials while keeping the same budget you originally planned on.
Design decisions will have to be made to help you stay within the budget, and these can include the number of lighting solutions or the number of stalls and urinals. If possible, your best solution would be to partner with a professional designer in the industry. This designer should know how to design within a specific budget. This kind of designer will help come up with the right ideas and solutions to tackle the issue.
WHAT IS YOUR BUDGET FOR WATER USAGE?
One massive issue with budgeting water usage is that many people take water for granted. A business owner must remember to budget for the water consumption used by the users of a public bathroom.
You will have to estimate how much water the bathroom will be using, and this will be from flushing toilets to running water from the taps.
With that, you must put into consideration of potential water conservation.
Due to the fact, there is no way to limit the amount of water that the patrons use, although encouraging water conservation is important. This can be done using specific facilities like waterless urinals and even tap switch motion sensors.
Bathroom fixtures such as motion sensor taps and toilets that automatically flush may be a cost-effective decision in the long run, although costly upfront.
The budget should consider the initial cost of the design, but considering the long term, benefits is a wise decision.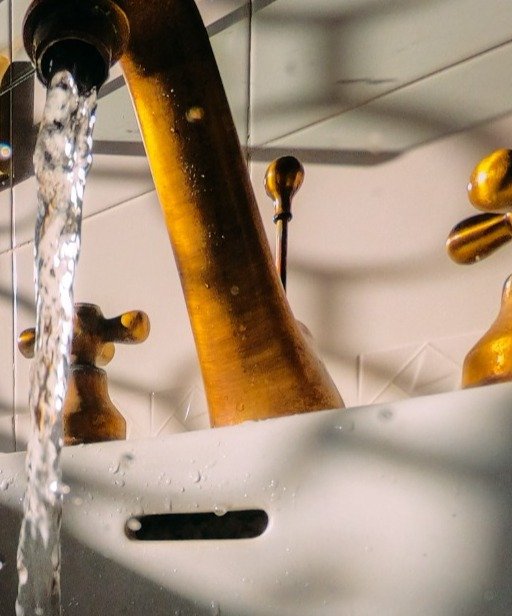 Tips for Designing Commercial Bathroom Stalls
The current trend for designing a space is an open space design. This trend has extended to designing commercial bathrooms.
This design contains a lot of benefits, so this is why it's become a common occurrence. In the case of a commercial bathroom, it can help with ventilation by increasing the airflow.
This allows for your patron to be more comfortable. Ventilation is important in this case, as it helps keep foul odours from building up within the bathroom facility itself.
Choosing the correct bathroom layout is essential, and using the space created by this layout is very important. The best thing to do is to maximise every square inch, allowing you to get the most out of it.
The stalls you have should have enough room so that your patrons can feel comfortable, making sure they won't feel cramped.
Urinals should have partitions set between them, and they should be close enough to other fixtures to make the most of the space. But they should also be far enough apart so that your patrons aren't standing too close.
Stalls consist of various components, and the main components are panels, pilasters, and doors. The panels will help provide privacy between each stall, and the doors will allow patrons to enter and exit them.
Pilasters will help support both the panels and doors and help give additional support to the walls. You'll need tools to install any partitions. Depending on the materials you're going to be using enables you to determine which tools to use.
Toilets for disabled users must meet specific requirements in order to be operational. These requirements are within Document M of the UK building regulations.
Document M lists requirements and the required size of accessible toilet facilities. Stating that a wheelchair user must be able to approach comfortably, transfer to, and then use the facilities within the building. To meet the regulations, accessible toilets must have:
A WC with a raised height and with extra projection for wheelchair transfers.
A sink with lever style taps to help users with limited dexterity.
Paddle style toilet flush mechanism.
Five supporting grab rails of contrasting colour to aid the visually impaired.
An outward opening access door.
An emergency assistance alarm system.
Accessible toilets have to be within a specifically sized room. This size must be at least 2.2m in length and 1.5m in width. Larger rooms may be created for the accessible toilets, but essential fittings and amenities must be located correctly.
When designing the restroom, you may want to consider the style and purpose of the building it is in. There is much less privacy in commercial restrooms in places like retail stores or restaurants.
If this is the case, then the business owner might want to consider using a style of bathroom that can optimise the convenience for the users.
A style that's easy to clean is essential. Public bathrooms can get very unclean, affecting the users; helping them reduce contact with germs will provide a better service.
The toughest cleaning tasks can be removing persistent odours or even removing urine stains and odours. Making your bathroom easier to clean can help reduce the difficulty of these tasks.
The materials are a big part of your toilets' planning, design, and construction. There are several options to choose from when it comes to materials that are available for stalls and partitions.
Metal, woods, laminate and even solid plastic are a few that you could use. Once the decision on the materials has been made, you'll need to consider the texture.
Around 42% of the market share is powder-coated metallic panels. That means that almost half of any of the materials that are used are metal, alongside a powder-coated finish. This is a popular choice due to its rust and corrosion-resistant properties. There are a few popular materials and finish combinations, and the most popular are:
Powder-Coated Steel
Solid Plastic And The Matte Finish
Faux Wood Laminate
Shiny Stainless Steel
You'll want to use high-end materials, and these should be considered a future investment. High-end products usually last much longer than their cheaper counterparts.
You'll want your products to last as long as possible to save money. If you're constantly replacing anything, you'll start getting a hit with your costs. An excellent option would be phenolic core partitions.
Manufacturers create them from an extremely durable synthetic polymer, which is so that they can withstand high levels of damage. They're very easy to clean up than other restroom materials, making them perfect for bathrooms with a high level of traffic. It is important to keep your restroom clean.
WHAT LOCAL CODES NEED TO BE FACTORED INTO THE DESIGN?
Local codes tend to vary from place to place, and the best thing you can do is try and research the local building codes where your commercial bathroom's located.
The local building codes are designed for keeping everybody safe within a building or place of business. Commonly you'll have a set of instructions on the ways to keep to them.
You should consider that this is a benefit, as you'll be able to have a guide to your restroom design.
If your commercial bathroom design does not meet the regulations of your local building codes, you may be denied the building permit that you need to construct your restrooms.
So understanding your local building codes is extremely beneficial.
The common regulations are based on the number of toilets per person in your establishment.
Other regulations may vary depending on the commercial bathroom you're constructing, so an example would be in a restaurant, church or for public use.
Each may have its codes. Regardless, you'll have to adhere to OSHA guidelines.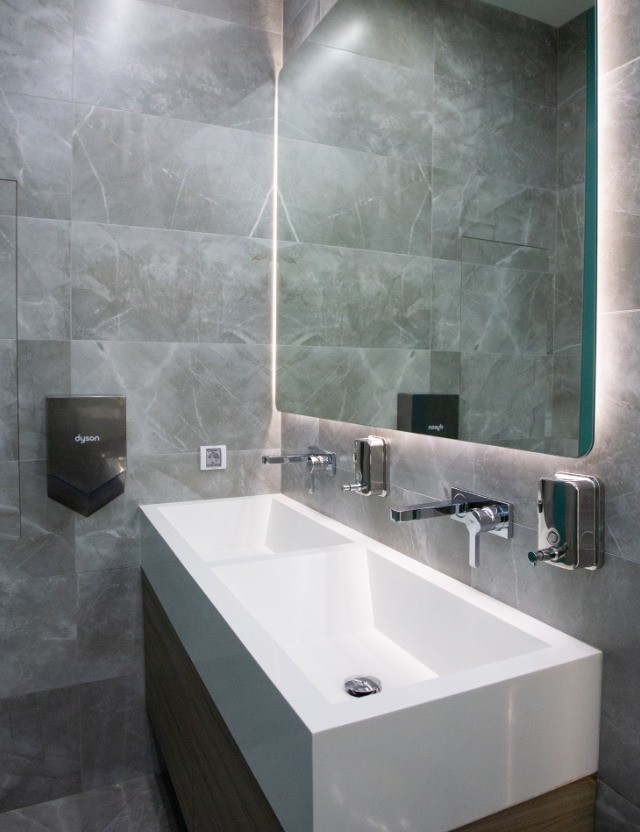 HOW DO YOU PLAN TO CONTROL BATHROOM ODOUR?
It is impossible to prevent odours from being created within a commercial bathroom. Controlling them, on the other hand, is a possibility. The primary purpose of a public restroom, or even a commercial restroom, is what causes it to start to produce a variety of foul odours. Controlling odours that are produced by bathrooms is essential to its functionality.
Taking this into consideration during the design process of the bathroom is extremely important. Using the appropriate ventilation is an excellent way of helping to control this odour.
There are other solutions, however, including specific materials and fixtures. A great example would be flooring with grout; this can collect malodorous substances and will need to be thoroughly cleaned regularly.
The choice of toilets can also help tackle the problem. There are products on the market for blocking odours, but if this is a choice you make, you have to be sure that these products are designed for commercial bathrooms and not residential ones.
The state of the bathroom facilities can reflect on a company, as customers usually associate it with the company.
---
Are you looking for commercial toilet and bathroom installations in Glasgow and the surrounding areas? Follow the link below to find out more about Commercial Bathroom Fitting in Glasgow.
Commercial Bathroom Fitting in Glasgow