The Difference Between A Joiner And A Carpenter
Posted by:
Admin
Tags:
Posted date:
17-03-2022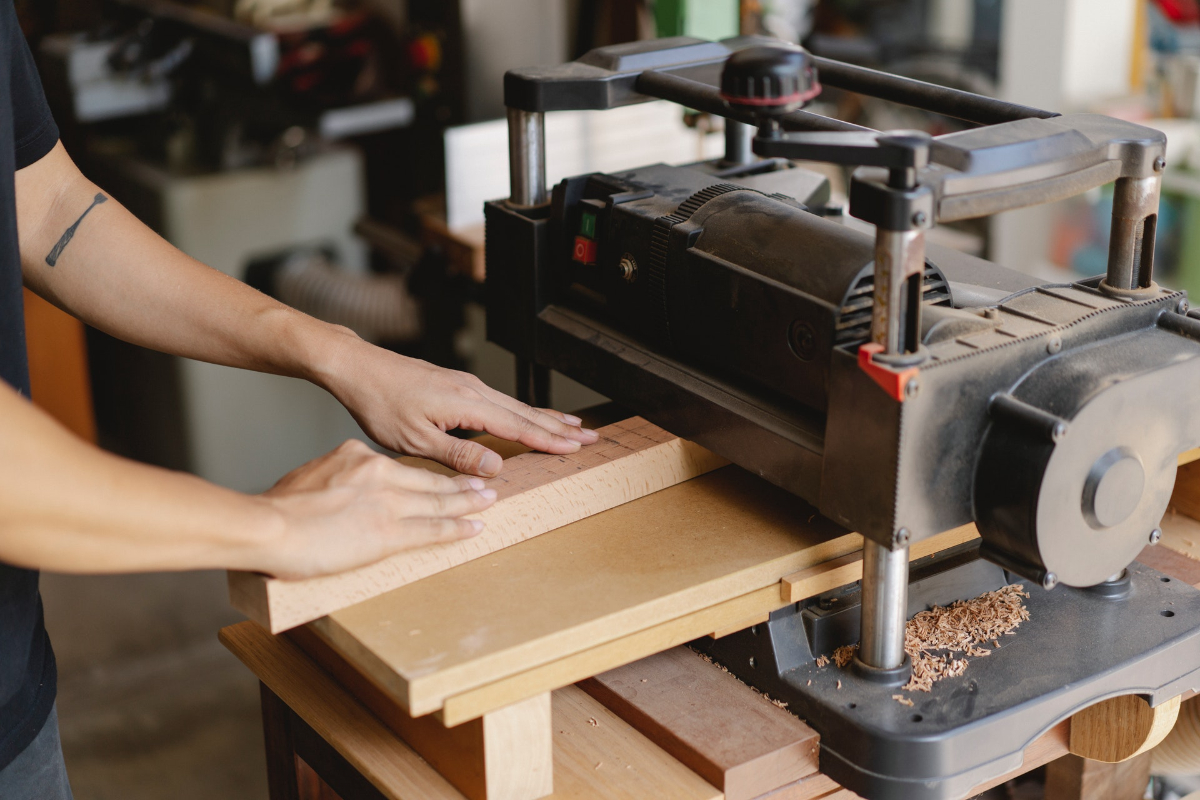 If you have construction work requirements you may want to hire a joiner or a carpenter. Find out more about the difference between a joiner and a carpenter.
The Difference Between A Joiner And A Carpenter
There are numerous similarities between carpenters and joiners within the U.K. Depending on your specific location, your region may have a different name or term for the two. Those in the South of England will refer to people in the manufacturing or construction industry as carpenters, whereas those up North will often call them joiners.
Carpentry and joinery industries are wood-based construction trades. Those two professions share a wide range of transferable skills and qualities; however, their unique differences set their work apart. A handful of knowledge on the two will help you thoroughly understand which is best for your development project.
To put it simply, joiners are known for constructing various items by joining several pieces of wood together without the use of nails, screws or other metal fasteners. Carpenters then take these wooden items and successfully fit them into homes and properties, alongside door furniture and fitting locks with small hand tools like circular saws.
What Is The Role Of Joinery In Construction?

For those that want windows or doors repaired or made, you'll need to contact a professional joiner in your local area to provide excellent services. However, if you require wooden items and fixtures installing, you'll need a carpenter.
Joinery
Joinery is the skilled process that involves connecting two or more aspects of wooden materials so that carpenters may take them to a construction site and fit them for clients. The work joiners perform associated with curating timber products of different sizes, styles and materials.
Such products may be things like doors, staircases and windows; other specialised, bespoke furniture that they can offer includes tables, cabinets and chairs. Usually, most joinery work is completed in a workshop because of the heavy woodworking machinery they cannot transport to construction sites.
Carpentry
Unlike joiners, carpentry work can often focus on the more extensive elements of fitting roof trusses and constructing stud work, staircases or floor fittings on construction sites where the next projects take place.
Usually, you can distinguish joinery work and carpentry works because joiners shift their focus to the overall creation of components made of wooden parts.
In comparison, carpentry involves fitting such creations and using them in new and different ways to curate brand new fittings and features, such as roof trusses.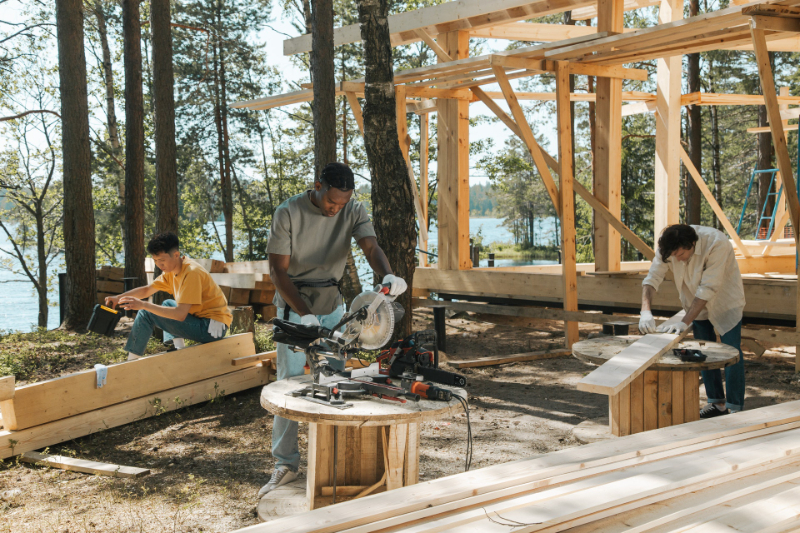 To become a good joiner, you need specific qualifications and relative experience, as you will be on-site working with a wide range of sub-contractors and new suppliers that you will have to liaise with to complete the job.
Day-To-Day Jobs Include:
Making Doors/Window Frames
Creating Bespoke Fitted Furniture
Building Stairs, Kitchen Cabinets, etc.
Common Jobs For Carpenters
Carpentry is also a skilled trade that requires plenty of training and specific qualifications to get you started in the industry. Carpenters primarily take jobs on construction sites, compared to joiners that work behind the scenes in their workshops.
Day-To-Day Jobs Include:
Installing Cupboards/Shelving
Fitting Bespoke Staircases
When To Choose Between A Joiner And A Carpenter
When choosing between a carpenter or joiner for your development project, we highly recommend you select craftspeople according to their experience regarding projects similar to yours. That way, you can guarantee your job will get completed to a high-quality standard by those that know what they are doing.
For example, you don't want to hire a contemporary carpenter to work on your historic building extension or restore historically significant houses. They may not have the specific knowledge, experience or building conservation skills to complete these tasks. A job like this would require plenty of cohesiveness to recreate and replicate the same feel concerning the old building.
Suppose a joiner and carpenter are needed to curate your desired project; it's advantageous to employ an individual company or business that can provide both services sufficiently. That way, you won't have to concern yourself with managing multiple tradespeople at once. It will also help you avoid divided issues if any issues or challenges arise, making the process much easier to navigate for both yourself and others.
The main difference is that if you require repairs or construction off-site, you should contact a joiner. In contrast, if you require building elements on-site or repairs for already existing U.K. homes, offices or properties, you can call on a local carpenter to come to your site and fix the issues for you.
There you have it; your carpenter and joiner questions are answered. For those with further questions and inquiries, we recommend contacting your local joiners and carpenters and discussing your project in more depth. Many can provide a free quote and confirm that your project utilises its services.
---
Are you planning a commercial property refurbishment in Glasgow or the surrounding areas of Scotland? Contact our commercial building contractors to discuss our building refurbishment services.
Joinery Businesses Near Me Glasgow