Does My Employer Have To Provide A Toilet
Posted by:
Admin
Tags:
Posted date:
11-10-2022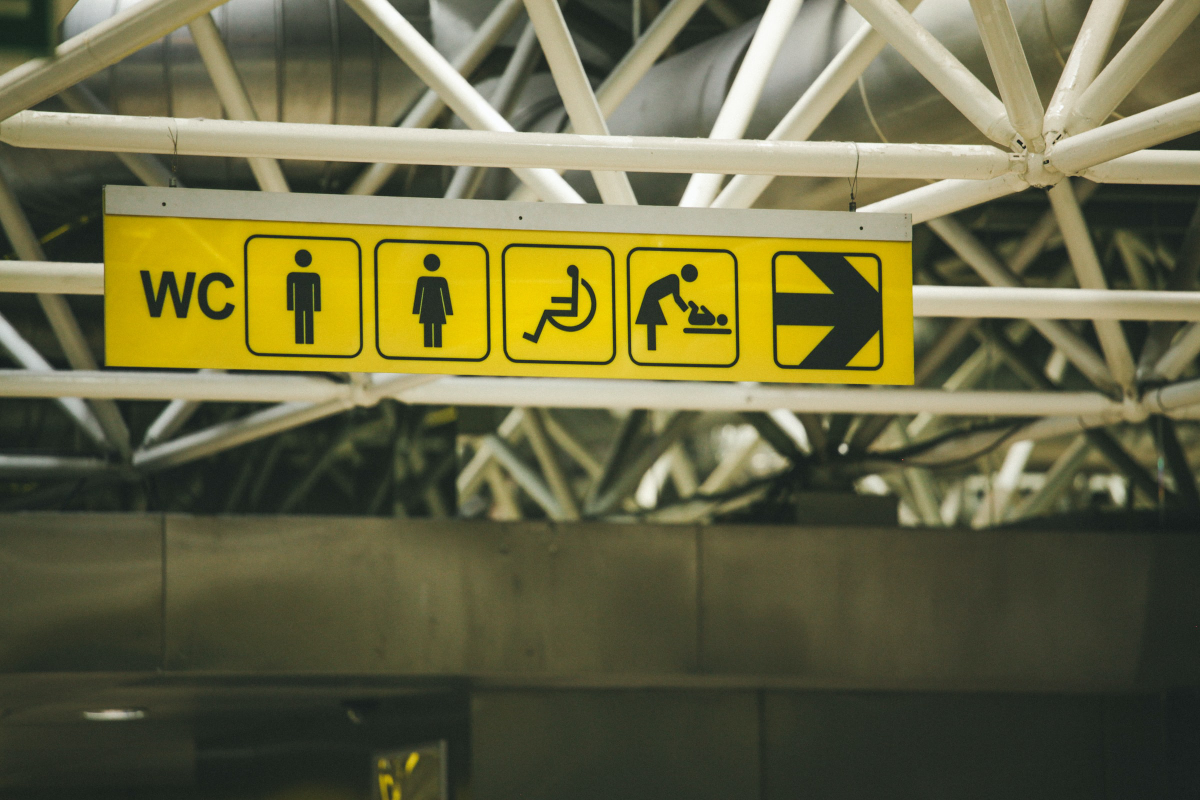 Does my employer have to provide a toilet? We look at the responsibilities of an employer at your place of work. Find out more about workplace toilets.
What Facilities Does An Employer Legally Need To Provide?
Each employer needs to provide suitable and easily accessible workplace facilities. The number of these workplace facilities depends on the number of staff currently employed.
Restrooms are a requirement if it's practical. The staff should have an appropriate area to eat meals and have access to clean drinking water.
If a public water supply isn't accessible, employers may provide a drinking fountain, cups and bottled water from a dispenser. Another requirement is an employer must offer a kettle for making hot drinks and facilities to heat food if there isn't access to a canteen.
Toilet And Washing Facilities
Employers must provide a minimum number of toilets and washbasins. Employers must ensure that the facilities are lit appropriately and adequately ventilated.
Soap must be provided along with hot and cold running water so that employees can clean their hands after using the toilet. The facilities must have hand drying equipment,, such as an electric dryer or paper towels. All bathroom facilities should provide workers with flushing toilets.
The toilets and bathrooms for men and women should be separate facilities if possible. If an employer can't offer separate toilets for men and women, toilets must be in a separate room that workers can lock. Toilets should provide washbasins and toilet paper, and for female employees, a way of disposal for sanitary products.
If employees are working with or around hazardous materials, or if their work is physically active or causing them to be in an unsanitary state, employers must provide showering facilities.
How many toilets a business must provide depends on the number of employees.
Queues for the toilets should not have a long waiting period, and employees should not have to queue for a long time.
For the toilet ratios for mixed-use or women only toilets, employers must have:
Between 1-5 employees - one toilet
Between 6-25 employees - two toilets
Between 26-50 employees - three toilets
Between 51-75 employees - four toilets
Between 76-100 employees - five toilets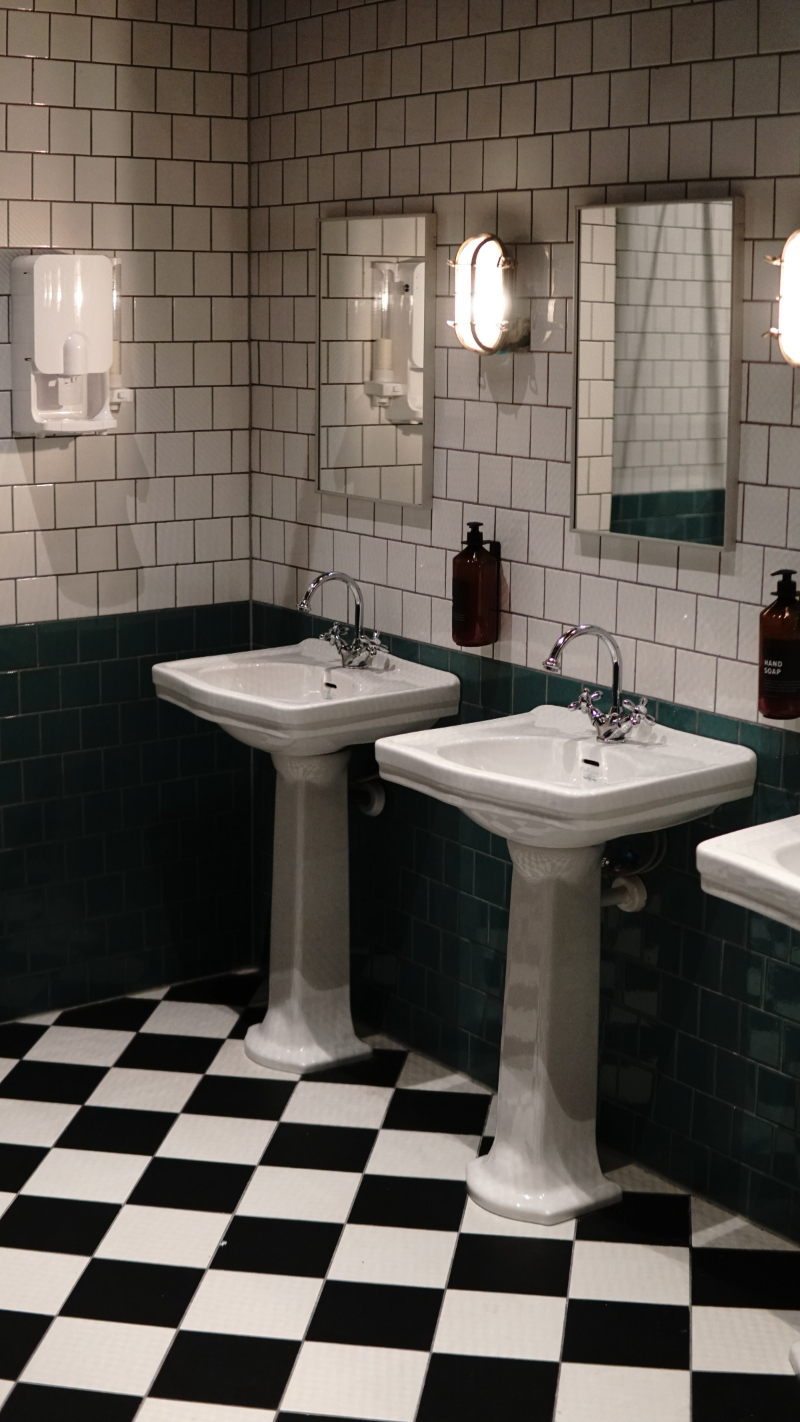 Workplace (Health, Safety and Welfare) Regulations 1992
The Workplace (Health, Safety and Welfare) Regulations has laid out minimum standards for facilities in the workplace. These regulations apply to the majority of businesses around the UK.
Employers are required to provide their employees with specific welfare facilities like toilets, drinking water and changing rooms. Employers must provide a healthy work environment, and this has to include a good source of ventilation since a supply of fresh and clean air is required, as well as a reasonable temperature, suitable lighting, enough space to ensure appropriate workstations and seating within the room.
Health & safety are factors for a good working environment. Maintaining the premises alongside the equipment used is a necessity. Keeping the floor clean and tidy is essential to the safety of a workplace. A business should also provide disabled toilet facilities for any disabled worker on the premises.
To list a few more of these standards into detail include:
PPE is necessary, and maintaining that equipment is of the utmost importance. All PPE given to workers should be looked after and have an appropriate area for storage.
It is necessary to monitor the equipment, to make sure that there are no faults with it, and some work sites require employees to wear PPE, which should be enforced heavily for the health and safety of each employee.
Employers should provide employees with a sink. Sinks are a big part of health and safety. In the case of the construction industry, an employer should have a sink large enough for staff to fit their forearms in. So that it helps ensure that employees can wash their arms properly and prevent serious diseases such as dermatitis.
Being clean is essential for one's health and should be taken seriously. Some industries can cause workers to become dirty, such as construction and should provide wash facilities to avoid health issues. These wash facilities must be close by to a changing room.
Also, a business must supply its staff with hot and cold water and provide cleaning agents such as soap. Wash facilities should supply towels so that employees can dry themselves.
When workers are required to wear any specialist clothing, such as a uniform or personal protective equipment, also known as PPE, for their health and safety, employers are required to provide staff with appropriate changing facilities.
Men and women are required to have separate changing facilities. Facilities such as these should be accessible, provide a seating area, be close to or contain clothing storage and washing facilities. A way of privacy for staff must be provided. Each of the workers should also be able to hang their clothes.
Taking it into account, pregnant employees should have rest facilities that will allow them to lie down if needed, and this rest area should be close to other workplace facilities such as toilets.
During breaks, employees should have an appropriate seating area, and within the proximity of this seating area, there should be a way to heat their food or drink. Within the proximity should also contain washing facilities.
When working at temporary sites, employers should provide their staff with various temporary workplace facilities, like a portable toilet and water containers, if access to clean drinking water isn't available. Public facilities such as public toilets should be a last resort.
---
Are you looking for commercial toilet and bathroom installations in Glasgow and the surrounding areas? Follow the link below to find out more about Commercial Bathroom Fitting in Glasgow.
Workplace Bathroom Installation Services